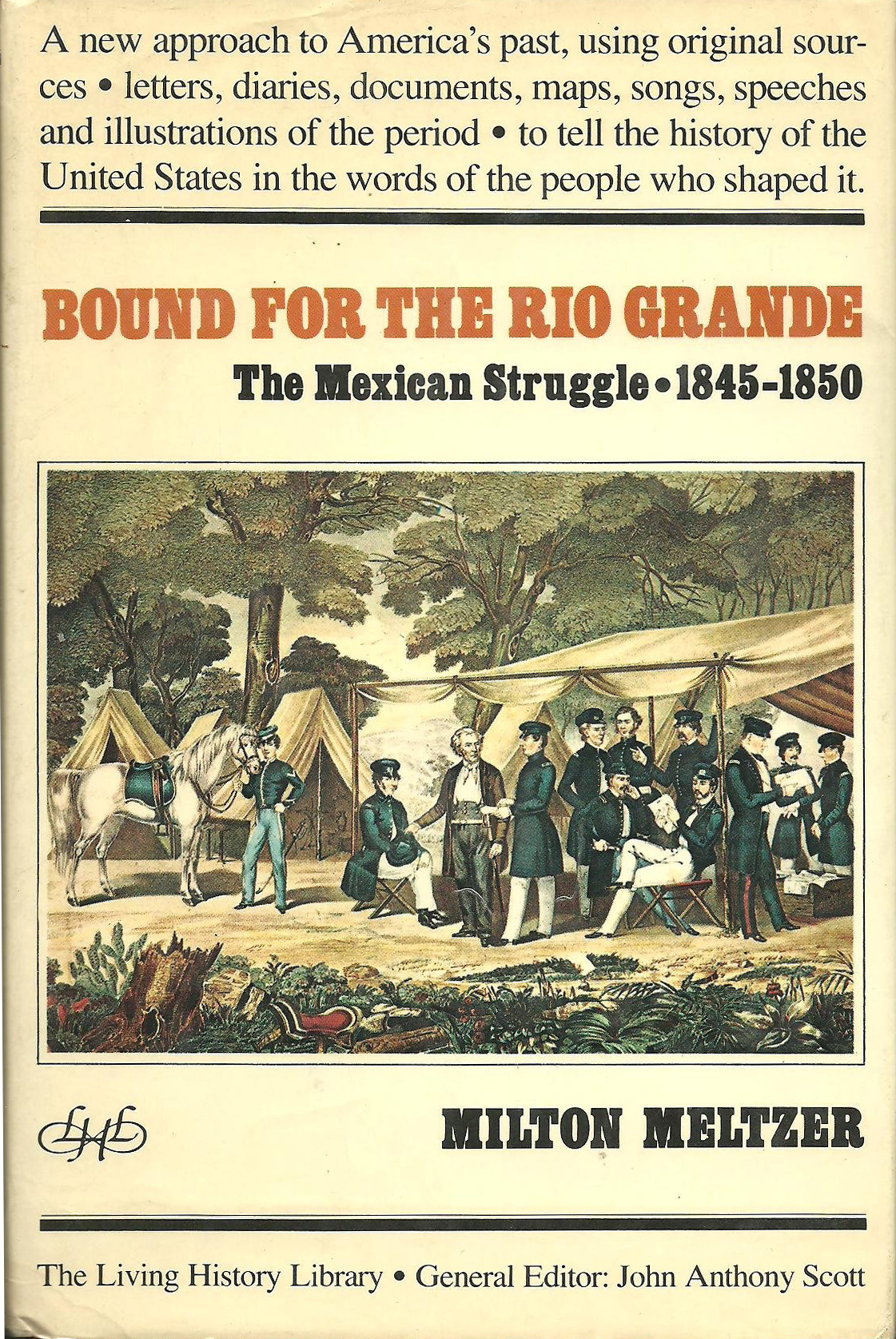 "The American soldiers who deserted in the Mexican War did not just quit fighting and run away. They switched to the enemy's army and fought against their former comrades. It makes a curious chapter in history."
So writes Milton Meltzer about the Irish-American soldiers who formed the San Patricio Battalion in the opening to the chapter, "Traitors — Or Martyrs" in Bound for the Rio Grande: The Mexican Struggle, 1845-1850 (Knopf, 1974).
The chapter provides one of the few descriptions of this history for middle and high school readers. Bound for the Rio Grande is out of print, but thanks to the permission of Milton Meltzer's publishing agent, the Zinn Education Project is able to make this chapter available for educators. (See In Memory of Milton Meltzer.)
Chapter made available by permission of Harold Ober Associates.
"Saint Patrick's Battalion" by singer and songwriter David Rovics
David Rovics writes about this history in his liner notes:
It is often said that people mainly do things out of self-interest. Yet history demonstrates time and time again that on so many occasions people are willing to suffer terrible hardship and even risk or lose their lives in the defense of people other than themselves. As the U.S. Army killed, raped and burned their way deeper into Mexico thousands of soldiers deserted. The mainly Irish group of soldiers who came to be known as the San Patricios could have done the same, and, as many did, could have lived out their natural lives without being caught. But these 202 deserters took things a significant step further — they joined the Mexican Army.
With their own green flags and uniforms the San Patricios engaged the U.S. Army in five major battles, and most of them died fighting. Most of those who were captured after the last of the five battles were hanged for treason. Those that managed to escape lived out the rest of their lives in Mexico, marrying and having families, and some places in Mexico are said to have a greater number of red-haired residents as a result today. If you visit the beautiful San Jalisco neighborhood of Mexico City you will find a small plaque dedicated to the memory of the San Patricios, on one of the walls of the Catholic Church in which many of these men lived when they made it to the capital city.
Download the lyrics and MP3 for "Saint Patrick's Battalion." (Donations for the song are appreciated.) For more songs like this, check out David Rovics' "Troubador: People's History in Song."