In this article, Rethinking Schools editor and language arts teacher Linda Christensen describes a section of "Stealing Home," a unit she created about ways the homes of people of color have been stolen through massacres and "urban renewal" in Tulsa, Oklahoma; Los Angeles' Chávez Ravine; and Portland, Oregon's Albina neighborhood. This is the first of a two-part series about the unit.
I teach language arts, so why would I teach my students about the 1921 Tulsa Massacre?
In language arts circles, we discuss reading as a window to the world, but in a country plagued with foreclosures and homelessness, we need to question the world we're gazing at: How are contemporary evictions a historical reach from the past? What has happened to black and brown communities? Why do people of color have less inherited wealth than whites? The untold history — the buried stories — reveals patterns that affect our students' current lives, from eviction notices to the hunger of deep poverty. I can wax poetic about the importance of story in students' lives, but reading literature of poverty and despair without offering a historical explanation leaves students with little understanding about how things came to be the way they are. And that's worth reading and writing about.
***************
The term "race riot" does not adequately describe the events of May 31–June 1, 1921, in Tulsa. Though some sources labeled the episode a "race riot" or a "race war," implying that both Blacks and whites might be equally to blame for lawlessness and violence, the historical record documents that what occurred was a sustained and murderous assault on Black lives and property.
This assault was met by a brave but unsuccessful armed defense of their community by some Black World War I veterans and others. During the night and day of the riot, deputized whites killed more than 300 African Americans; they looted and burned to the ground 40 square blocks, including 1,265 African American homes, hospitals, schools, churches, and 150 businesses. White deputies and members of the National Guard arrested and detained 6,000 black Tulsans who were released only upon being vouched for by a white employer or another white citizen; 9,000 African Americans were left homeless and living in tents well into the winter of 1921.
---
FEBRUARY 08, 2000: After two years of meetings, the Tulsa Race Riot Commission recommended Friday that direct payments be made to survivors and descendants of riot victims. The 11-member panel also called for a memorial to the dead, scholarships and a tax checkoff program to fund economic development in the Greenwood district. View full story.
---
"Burned Out of Homes and History: Unearthing the Silenced Voices of the Tulsa Race Riot" is from the Rethinking Schools publication Reading, Writing, and Rising Up: Teaching About Social Justice and the Power of the Written Word by Linda Christensen.
---
Classroom Stories
I teach 7th and 8th grade classes in Renton, Washington about housing discrimination in the context of Pacific Northwest History. I begin this lesson by showing students examples of historical maps of where different ethnic groups lived in Seattle during different time periods. We also look through historic Seattle Housing Covenants to see where people were allowed to live and why they were restricted.
I then had students role play in the activity "Burned Out of Homes and History" by Linda Christensen, based on the Tulsa Race Riots. Students were asked to examine this event through the eyes of someone who experienced it, gaining new understandings for how many individual people were affected. We then examined the photograph of Aurora Vargas being removed from her home by police and of a Chavez Ravine house being bulldozed.
After looking at these historical events around the country, we zoomed back in on the PNW and discussed some current modern day examples of neighborhoods in Seattle and examine the effects of housing covenants and, more recently, gentrification on the city. Students do some individual research and annotate articles about specific places in our county that are being actively affected by gentrification. This lesson fits into the overall context of a unit on civil rights in Washington State and in the United States, and teaching children that while though race is a very real thing, it is a man-made, social construct.
After completing this series of lessons, student ultimately will focus on one group of people that have historically faced discrimination in the Pacific Northwest (such as Chinese Americans, Japanese Americans, Latin Americans, African Americans, and Native Americans). They analyze this group's challenges, what were some events or strategies to battle discrimination, and examining what this experience is still like today.
—Margaret Saelens
Middle School Social Studies Teacher, Newcastle, Washington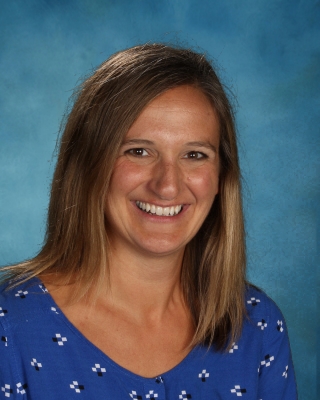 I use a number of lessons from the Zinn Education Project for my U.S. History classes at Hampshire Regional High School in Westhampton, Massachusetts. The diversity at my high school is mostly economic in nature as our student population is 96% white. I try to include as many different voices in American history as possible to increase my students' understanding of the content.
Two of my favorite lessons are Burned Out of Homes and History, about the Tulsa Riot of 1921, and Warriors Don't Cry, about the integration of Central High School in Little Rock, Arkansas. Both activities allow students to try on someone else's shoes and understand other perspectives in moments in history.
My students love to assume the roles. Recently, one of my students was upset with the Tulsa role she randomly received, presuming it was not long enough to be significant in the history. At the conclusion of the activity, however, she understood her role was critical to the loss of property in Tulsa and saw the wide reaching impact her person played in the tragic events.
My students are active, engaged and truly trying to meet other people during these activities. They're eager to understand cause and effect as they place the event in the context of American history. In the Central High School integration lesson, my students use compelling and persuasive arguments to debate and build alliances. The noise level in the class tends to be louder. but the students are always on task and truly grasping the realities that people faced during the time.
The Zinn Education Project has been one of my go-to resources for all of my U.S. history classes. I teach college prep and honors level classes for the 10th and 11th grade and can easily adapt these lessons for use with those students, too.
—Kelly Carpenter
High Social Studies Teacher, Westhampton, Massachusetts