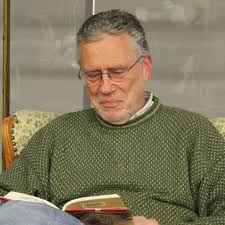 The Bread & Roses Strike of 1912 was one of the most important strikes in U.S. history. Robert Forrant has devoted years of his life to making sure students across the country learn about the strike and its significance today. Forrant does this through his role as a history professor at the University of Massachusetts Lowell; chair of the Bread & Roses Centennial Committee; and co-author of Images of America: Lawrence and the 1912 Bread and Roses Strike and The Big Move: Immigrant Voices from a Mill City.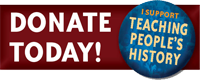 Forrant makes use of Zinn Education Project resources in his teaching.
I use the great curriculum materials all the time in my history classes. Thank you so much for helping teachers get the entire story.
He has also shared resources to post on the Zinn Education Project website such as examples of creative student projects on the strike and an article on the myth of the strike's spontaneity.
And as if that was not enough, every time we post an appeal for donations to sustain the Zinn Education Project, Forrant is the first to respond with a contribution. Forrant's most recent donation is in honor of three Bread & Roses strikers—Annie LoPizzo, John Ramey, and Jonas Smolskas. Here is why:
Annie LoPizzo, John Ramey, and Jonas Smolskas lost their lives fighting for a better future for working people. The Great Lawrence Textile Strike set a high bar for solidarity. My donation helps support the important work of the Zinn Education Project providing educators with the unvarnished history of why such solidarity matters.
Robert Forrant's support will help us share resources for teaching about the people's history of the labor movement. We rely on donations from individuals. Join Robert Forrant by making a donation today.
---
Update 2016: Our congratulations to Forrant for being named University of Massachusetts Lowell's 2016 University Professor for his outstanding contributions in research, teaching, and public history projects in the community.
Update 2/5/2017: Robert Forrant made a donation to the Zinn Education Project on his birthday today. He said,
People's history matters now more than ever. I am going to give rather than receive on my birthday by sending my speaking fees, about the mill workers in Lowell and Lawrence, your way.
Update 8/10/2018: Robert Forrant made a donation to the Zinn Education Project. He said,
Over the summer I've given several talks in libraries and other venues across New England about the lessons of the 1912 Bread & Roses Strike. A point of emphasis is the way in which immigrant workers from over thirty countries forged a powerful unity against some of the most powerful economic interests in the country. Their example is useful for us to consider today. I am happy to share some of what I received for giving these talks with the Zinn Education Project and my friends in New York City working to create a lasting memorial to the workers who lost their lives in the 1911 Triangle Factory Fire.