In November 2015, we conducted a contest for teachers to win a class set of books. We received hundreds of entries with many inspiring stories about how teachers use the lessons from the Zinn Education Project website to teach outside the textbook. Here are a few of the many stories of why teachers value the Zinn Education Project resources and the impact of the lessons on students.
Making a connection between the past and present increases our students' ability to think critically about their realities, and the Zinn Education Project helped me facilitate that connection.
—Hannah Miller, after-school program teacher, Allentown, Penn.
The travesty being committed in the name of white-washed U.S. history has my students and myself thirsty for crisp, clear water in a desert of fluffy textbooks that omit and camouflage the truth!
—Donna Tucker, high school social studies teacher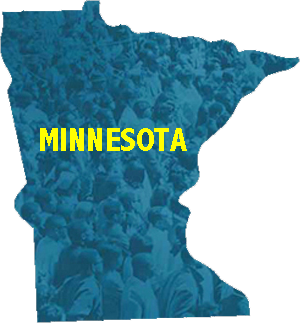 I love all that I have used in the classroom. Students have been able to connect with the subject matter at a deeper level and make connections to their current lives. My most favorite are the "Teaching the Vietnam War: Beyond the Headlines" lessons. They are rich and thought-provoking. The best part for me is at the end when
students are challenged to think about how they too can advocate for social justice and add their voice to a cause worth fighting.
—Chris Peterson, high school social studies teacher, Minneapolis, Minn.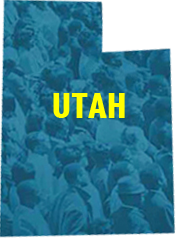 I use lessons from the Zinn Education Project because they are relevant, factual, and inspiring. …Lessons like "The U.S.-Mexico War" shed light on aspects of our shared American heritage that are often overlooked. These lessons give a voice to great Americans who are too often forgotten. Even though my students don't quite understand it yet,
I can see that a close examination of people's history empowers my students to use their own voices.
—Suzanne Arthur, high school social studies teacher, Salt Lake City, Utah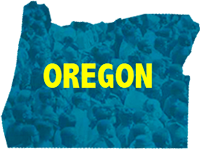 Every year on student evaluations many students point to "The People vs. Columbus" role play as one of their favorite projects. After the trial, it is clear that students' sense of this history is completely changed. Students often question why we celebrate Columbus Day and why he is seen as a hero. Throughout the year as we move through U.S. history, students come back to the trial and talk about what happened and what they learned in relation to the Constitution, slavery, and manifest destiny. —Kathryn Cates, middle school social studies teacher, Portland, Ore.
As their teacher it has been amazing to watch students grow their critical thinking skills and get excited about history.
They've explained to me that most history courses in their past have simply been a recitation of events and this is the first time history has come alive for them. It's an honor and a privilege to be a part of making that happen for them. —Justine Hecht, community college social studies, Avondale, Ariz.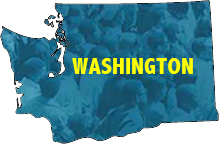 The combination of using student-led and inquiry discussions this year with Young People's History has changed the entire dynamic of humanities this year. Students come to class bursting with questions and ideas to start discussions. There has been a significant increase in engagement, motivation, connections to current events, and in general learning to question most everything, as well as history (something kids appreciate a lot). —Dee Hammons, middle school social studies teacher, Port Townsend, Wash.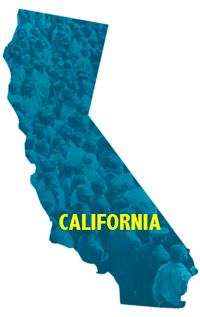 The Zinn Education Project has provided me with the opportunity to provide my students with the tools necessary to examine and analyze how American history has systemically disadvantaged specific groups of people and how that history has led to current conditions facing my students. By using the lessons on the Zinn Education Project website, in conjunction with A People's History of the United States, Voices of a People's History of the United States, and Teaching with Voices of a People's History of the United States,
my curriculum has become relevant to the lived experiences of my students, improved achievement, and empowered them to a critically-conscious outlook
while providing them with the tools to effectively navigate in and transform the larger society. —Ryan Byrne, high school social studies teacher, Long Beach, Calif.


Students question why they were never taught this, which I believe is the whole essence of the Zinn Education Project.
—Kevin Krumaker, middle school social studies teacher, Galloway, New Jersey

Students are now looking through a different lens to the class struggles and the conflicting motives that radiate within our country. The Zinn Education Project has not just put together a wealth of great resources. You've also taken the time to differentiate and activate the material. What this leads to is a richer classroom experience for both teacher and student. —Brian Levinson, high school social studies teacher, West Windsor, New Jersey

Read more of what teachers are saying.