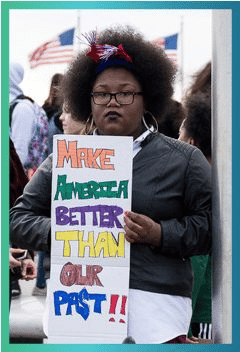 You may have seen that last week, the White House attacked the Zinn Education Project, Howard Zinn, and the New York Times 1619 Project.
But why now?
Donald Trump and the right wing historians he assembled at the White House Conference on American History are uninterested in what has made this country so unequal.
But here's what they get right: They know that when young people read about this country's history of injustice and about the people who have risen up to oppose oppression, they are inspired to do the same thing.
One of the historians at the White House gathering, Allen Guelzo, told his audience that Zinn Education Project materials are "snuck under the door of unsuspecting teachers."
Nope. There is nothing sneaky about the Zinn Education Project's astonishing growth. Almost 120,000 U.S. teachers have now signed up at our site to download free people's history lessons and to be inspired by their colleagues. Over 2,000 signed up just last month.
Teachers are eager for materials that help them look honestly at our country's history of injustice — but also for how they can introduce young people to how social movements have struggled to make this a more just and more equal country.
Help expand our reach at this critical moment.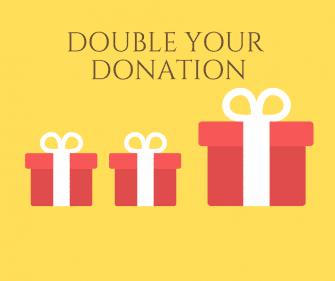 Your donations will be matched up to $10,000 by a former student of Howard Zinn's and lawyer for whistleblowers, Dave Colapinto. Dave wrote:
The Zinn Education Project has been targeted by a coordinated attack from Donald Trump and the far right. They aim to ban ZEP's acclaimed people's history lessons in schools and crush the work of ZEP.
However, the best antidote to Trump's propaganda and war on education is the critical thinking offered by the Zinn Education Project's lessons.
Add a dedication with your donation. Here are some dedications we've received since the White House attacks began. Please join them.
I dedicate this to my past and future students. To my past students — I wish I knew better and taught you more history that explored all viewpoints. To my future students — with the Zinn Education Project I will. — Courtney Rangel, Glenwood Springs, Colorado
In honor of my grandfather's 81st birthday. Papa Jim told me from a young age that there was an entire side to history I would never learn in school. It took me a long time to take his hints to dig deeper. Perhaps the world could be a much better place if all educators and learners were provided the tools to dig deeper from the beginning. — Alyssa Vafaei, Escondido, California
I wish we had ZEP materials when I was growing up — I would have paid more attention in my classes with information like this. — Karla Keeney, Longwood, Florida
In memory of Jean Elaine Webb (1938-2019) and in defiance of fascism and tyranny. — Ed Webb, Carlisle, Pennsylvania
In honor of my late Aunt, Jean Morton who gifted me A People's History of the United States. — Patrick Ryan, Broomfield, Colorado
I am donating in honor of my father who kept a copy of A People's History of the United States close at hand. We must acknowledge our past if we are to construct meaningful change in our future. — Tamra Pearson, Middletown, Delaware
Dedicated to Darlene and Johnny Peoples who died together from the virus on September 2. — Ken Eaton, Durham, North Carolina
I am donating because I believe in a better world than the one we have now. It is up to us as educators to create meaningful content that challenges students to rethink the systems they grew up in and the histories they've been fed so they can be critical change-makers who are skilled and empowered to prevent history from repeating itself. — Kate Friedman, Brooklyn, New York
To students everywhere that are bored in school. — Michael Hogan, Belleville, Michigan
I have loved exploring the Zinn Education Project materials with my grandsons. They need no prompting in pointing out how history repeats itself. — Deb McCollister, Omaha, Nebraska
This needs to be standard education! — Katie Nemmer, Hamburg, New York
For my daughters and their generation as they grapple with our history and pave the way for a more just future. — Mary Walls, Claremont, California
We need to know our history, our mistakes and our successes so that we can learn and grow. That's what education is all about. Thank you for making that happen. — Renee Weitzner, Washington, DC
Zinn inspired me as a historian and I owe my work directly to A Peoples History. My hope is that others may be inspired by his work too. — Adam Azzalino, Cedarburg, Wisconsin
In honor of my dad, L. Jackson Newell, truth seeker and educator. — Christine Newell, Prescott, Arizona
Write YOUR dedication and make a donation today. Consider becoming a monthly donor. Sustain the teaching of people's history for the long haul. This is how young people will become fighters for a better world.