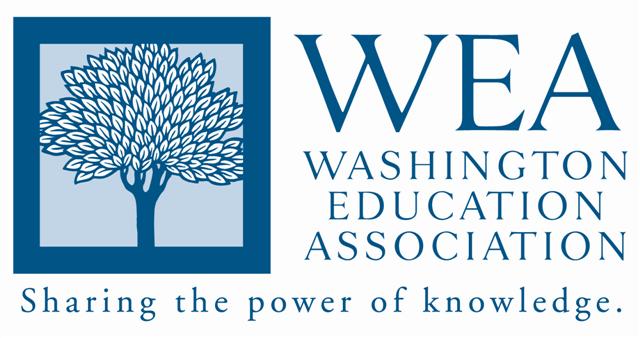 In the midst of an unprecedented wave of teacher walkouts and strikes — in West Virginia, Oklahoma, Colorado, Arizona, Kentucky, and North Carolina — the Washington Education Association invited the Zinn Education Project to offer a labor history workshop for WEA members in Southwest Washington. "The Power in Our Hands: Integrating Labor History into Our Curriculum" was held on Saturday, May 19, 2018.
High school teacher and Rethinking Schools contributor Ursula Wolfe-Rocca facilitated the workshop for elementary, middle, and high school teachers. She engaged attendees in role plays about local labor history ("The 1934 West Coast Longshore Strike") and unsung heroes, especially in the labor movement. Both lessons are by Rethinking Schools curriculum editor Bill Bigelow and available from the Zinn Education Project website.
We share some of the participants comments about the workshop:
The power of the people was demonstrated. This gave me a clearer sense of my place in the history of labor. The role playing was good too — empathy, critical thinking, and solution-driven conversations.
I feel empowered to try out these lessons in my own classroom. It was engaging and informative, like all good lessons should be. I am always grateful for hands on PD that I know will work with my kids and this definitely met the mark.
I do not teach labor history in my 3rd grade class, but I loved the role play/mixer activities we used. It is definitely something I can use in my classroom.
I learned about labor organizing and the importance of teaching activism.
Loved the workshop approach today — and the time flew by.
I would love to take another Zinn Education Project class.
This year the Zinn Education Project also offered workshops in Charlottesville, Va., Indiana, New Jersey, New York, Portland, Ore., San Francisco, Vancouver, British Columbia, and Washington, D.C. If your teacher union or school district is interested in sponsoring a workshop in the 2018-2019 school year, encourage them to submit a request.