Truth Has a Power of Its Own is a collection of never-before-published conversations with Howard Zinn, conducted by broadcast journalist Ray Suarez in 2007, that covers the course of U.S. history from colonization to the War on Terror from a grassroots perspective.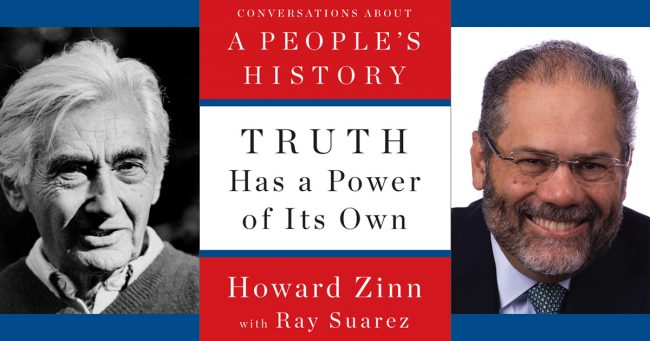 The New Press is celebrating the release of Truth Has a Power of Its Own: Conversations About A People's History and Howard Zinn's birthday (August 24) by giving away copies of their new book. In exchange for classroom stories about teaching people's history, teachers can receive a free copy.
To receive the book, submit one classroom story about any one of the lessons at the Zinn Education Project website along with your contact information through our Share Your Story form. In appreciation, The New Press will send the first 15 teachers who respond a just released copy of Truth Has a Power of Its Own.
Entries must include a high-resolution photo, which may be taken with a camera phone, of yourself and/or of your students. The classroom story may be about any of the lessons found on our website (see our newest lessons) and should be 2-4 paragraphs, describing how you used the lesson and how your students responded to it. Browse our collection of inspiring classroom stories to see what we mean.
If the classroom story you submit qualifies for one of our other book giveaways, either Reconstruction or Climate Justice, you may choose to receive Truth Has a Power of Its Own or the other free book.
---