On Nov. 8 2009, Okinawan protesters took to the streets to speak out against the United States' permanent military presence in Okinawa, Japan. The local mayor called on Prime Minister Yukio Hatoyama "to put an end to Okinawa's burden and ordeal."
Today, the United States stations 25,000 troops at Army, Air Force, Navy, and Marine outposts in Okinawa. These bases are what remains of the U.S. force that occupied Japan after World War II.
Protests continue on the islands, including against plans to build a base at Henoko, which would immediately impact the people of Okinawa and cause long-term environmental devastation.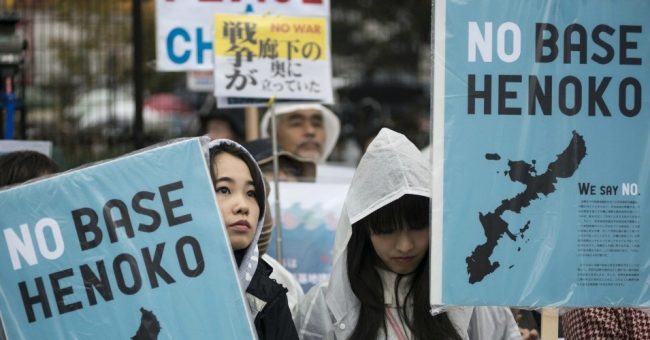 Find resources to teach the people's history of militarism below.