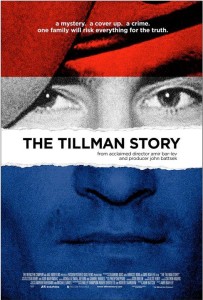 On April 22, 2004, football star and soldier Pat Tillman was killed in Afghanistan.
The U.S. government used his death in pro-war propaganda. The family learned Tillman was killed by "friendly fire" and has bravely spoken out against the war and the cover-up, as documented in the film The Tillman Story. (See trailer below.)
For Veterans Day in 2017, the Koch Brothers funded Bill of Rights Institute released a lesson for schools called, "Pat Tillman and Self Sacrifice: A Different Direction." The lesson exploits the memory of NFL player Tillman, much as the U.S. government did soon after he was killed in Afghanistan.
Learn more in an essay by Tillman's brother Kevin called "After Pat's Birthday" (read by Sean Penn in The People Speak DVD) on Truthdig, and in the book, Boots on the Ground by Dusk by Tillman's mother, Mary.