Dear Zinn Education Project friend,
Recently, a remarkable thing happened. A longtime Zinn Education Project (ZEP) supporter—a retired social studies teacher and teacher union activist—came to us with a proposal: "I want to help the Zinn Education Project reach hundreds of thousands more students. We need to provide every teacher with a people's history alternative to their textbook." With all of today's environmental and social crises, he noted, students desperately need to know the real history of this country, and that meaningful change has only occurred when people organized to make it happen.
He offered to help fund an ambitious effort to hire a teacher organizer to travel the country and arrange regional ZEP gatherings. Teachers would share lessons, strategies, and new curriculum—and we'd begin to nurture face-to-face Zinn Education Project networks.
Along with other ZEP staff, this organizer would help drive an effort to create teaching units around key themes in U.S. history—for example, a collection of lessons to tie together the history of slavery, the Civil War, and Reconstruction.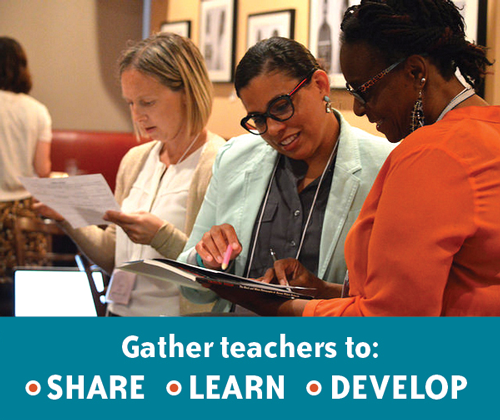 Imagine how we could transform the teaching of history if we could knit together our Zinn Education Project network—now at more than 54,000 and growing!—and provide them with even more extensive people's history resources. With full "people's history" units, we can begin to challenge some well-established conservative textbooks.
We have found a strong teacher who has agreed to lead this effort—someone who has used and contributed to ZEP materials, and has organizing experience.
Now we need your help. Our retired teacher friend has generously agreed to fund a third of this effort. Our recently completed CREDO fundraising campaign will provide another third.
Please help us raise the funds needed—$40,000—to make up the final third of our goal.
Help teachers alert students to a fuller United States and world history—a people's history. Donate generously to lift this important project off the ground.
Sincerely,
Bill Bigelow, co-director of the

Zinn Education Project for Rethinking Schools

Deborah Menkart, co-director of the
Zinn Education Project for Teaching for Change
Ways to Donate

View all donation options

Online

Check

Stock

or donate through

Mail to:

Zinn Education Project

c/o Teaching for Change

PO Box 73038

Charles Schwab

Account Name:

Teaching for Change