We are pleased to introduce the new and improved Zinn Education Project website. Read about the new features below, check out the site for yourself, and spread the word.
New Feature: People's History Lessons, Books, and Films

The free downloadable lessons and a database of classroom-friendly books and films can now be searched and downloaded from all mobile platforms. You can search for teaching materials by time period and theme.
Visited before? Then check out our new lessons.
New Feature: "This Day in People's History" is Online

Our popular "This Day in People's History" (#tdih) series — previously only available as daily Facebook posts — now has a searchable online database. Each day in history includes links to related lessons and resources.
We need your donation to post a full year of people's history online.
New Feature: Teacher Testimonials

The new site features testimonials from teachers about the impact of teaching people's history. Read the stories and add your own. With the teaching of people's history under attack, your testimonials from the classroom offer invaluable counter-narratives.
New Feature: Campaigns
Learn about our teaching people's history campaigns.
Help More Teachers Access People's History Lessons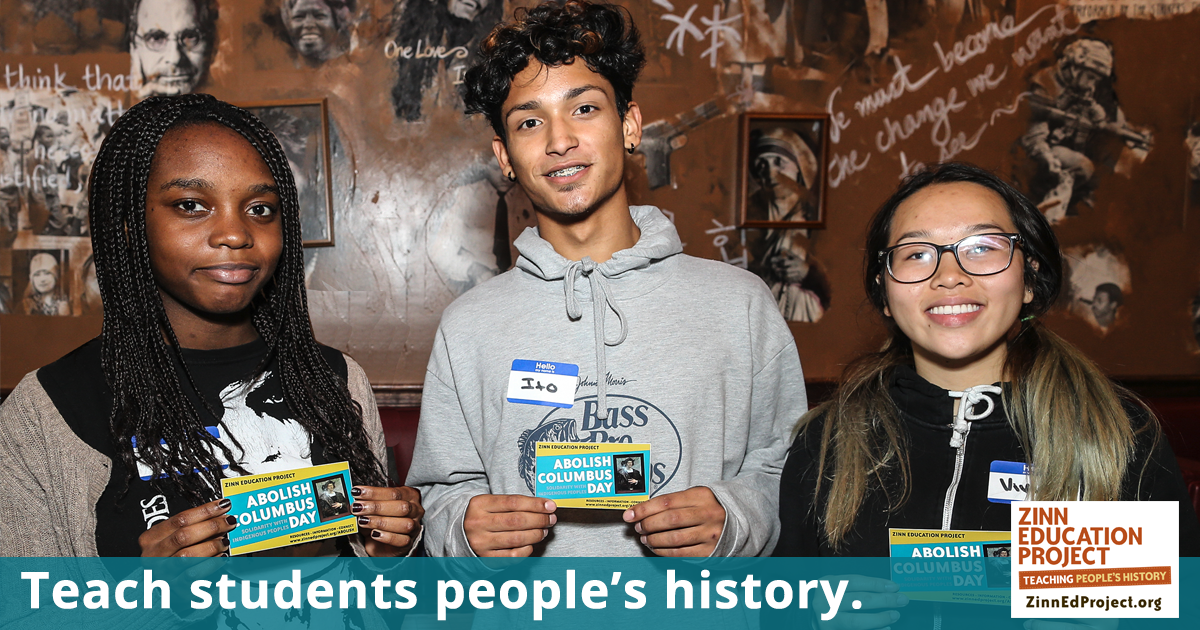 Now that the website makes it even easier to find people's history lessons, we need your help to reach more teachers. Our goal is 100,000 teachers signed up to access the website in 2019. Donate today.