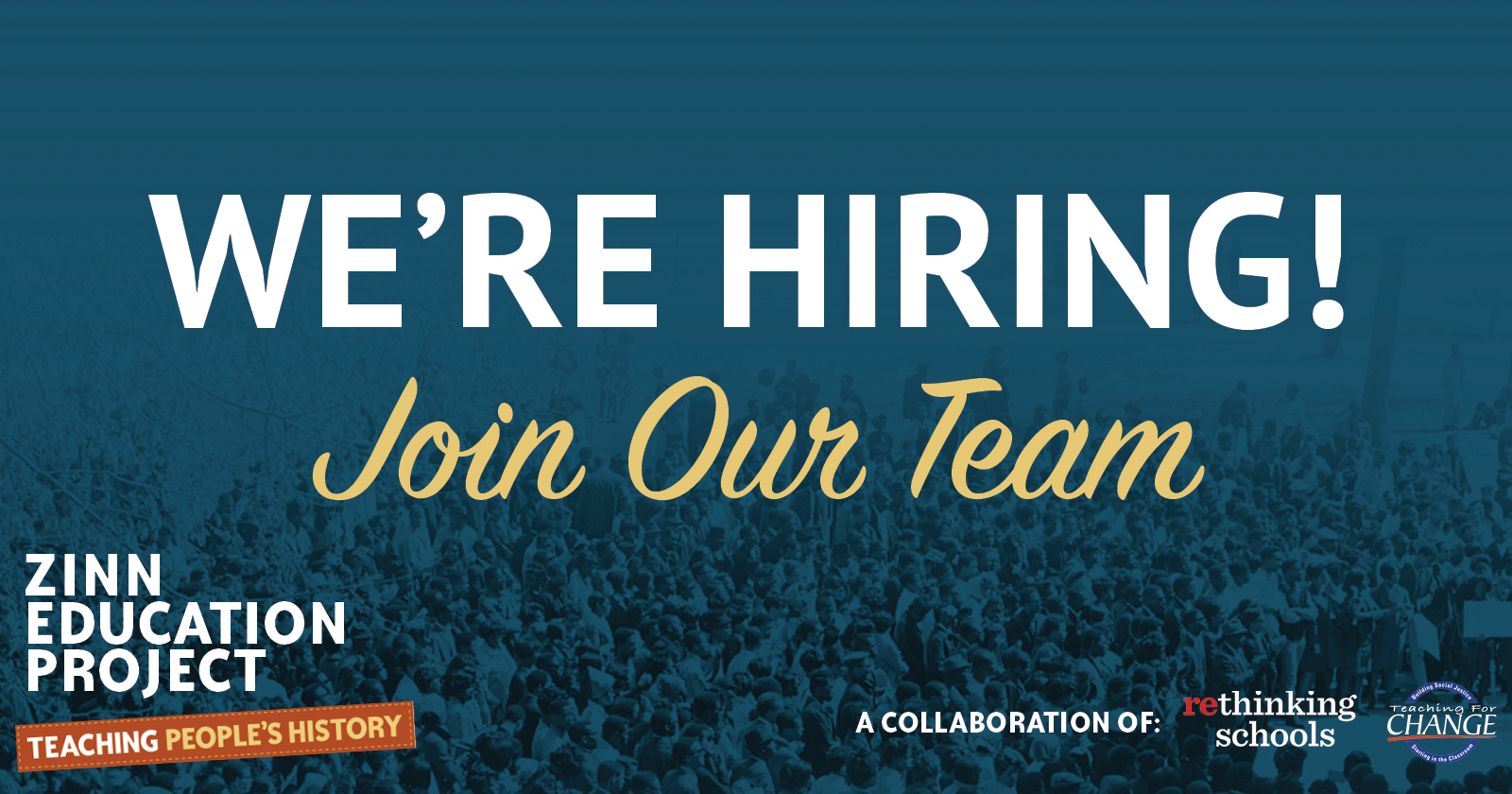 On this 10th anniversary of the Zinn Education Project, we seek to hire a communications coordinator. The communications role is varied, including press, social media, conferences, materials production, website management, and internal communications.
More than 82,000 teachers have registered to access people's history lessons and have engaged in people's history workshops. Nearly 30 teachers sign up every day from all over the United States. The Zinn Education Project social media has more than 300,000 followers.
This is a unique opportunity to work with a dynamic team and to have a profound impact on what students learn from history about how to shape a more just future.
Learn more about the Communications Coordinator position.