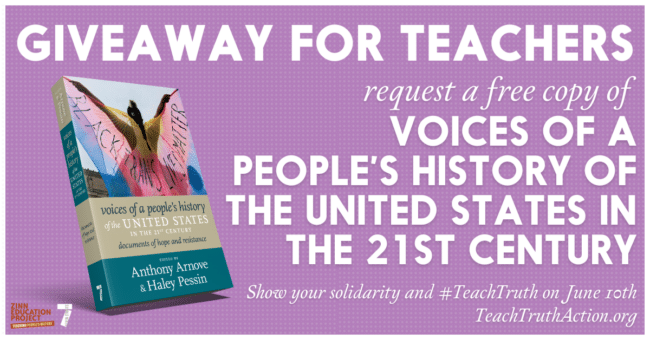 Offer a description of how you will use the book in your curriculum.
To help spread the word about the book, we ask recipients to plan to give it visibility. Tell how you might do that. It could be a review for Goodreads or other book platforms, student-created social media promotions for the book, a story from you about student responses to the book, a photo with the book on social media, or other ideas you have.
As long as you meet the criteria and respond to the questions, as asked, the book will be shipped to you by the publisher. Other than with the publisher, we do not share your contact information.
Seven Stories Press gave away 200 books to 200 public school teachers and teacher educators in the United States.
With regrets, all the books have been claimed. This offer is no longer available.
The good news is that teachers all over the United States —including Florida, Texas, Virginia, Tennessee, and Arizona — will receive copies!
Seven Stories is still offering everyone a 50% discount in solidarity with #TeachTruth through June 17.
Order a copy of Voices of a People's History.