This summer, the Intergovernmental Panel on Climate Change issued its latest report. UN Secretary-General António Guterres called it "a code red for humanity."
The alarm bells are deafening, and the evidence is irrefutable: Greenhouse gas emissions from fossil fuel burning and deforestation are choking our planet and putting billions of people at immediate risk. We must act decisively now to keep 1.5°C alive.
Acting "decisively" to keep warming at or below 1.5°C is arguably the most pressing issue of our time. Yet, throughout the United States, schools are failing to put climate justice at the center of the curriculum — a curricular emergency that mirrors the climate emergency.
The Zinn Education Project launched the Teach Climate Justice campaign in 2019 with dozens of free downloadable lessons to address that emergency. Since then, we have offered Teach Climate Justice workshops to educators across the country and offered new climate justice resources.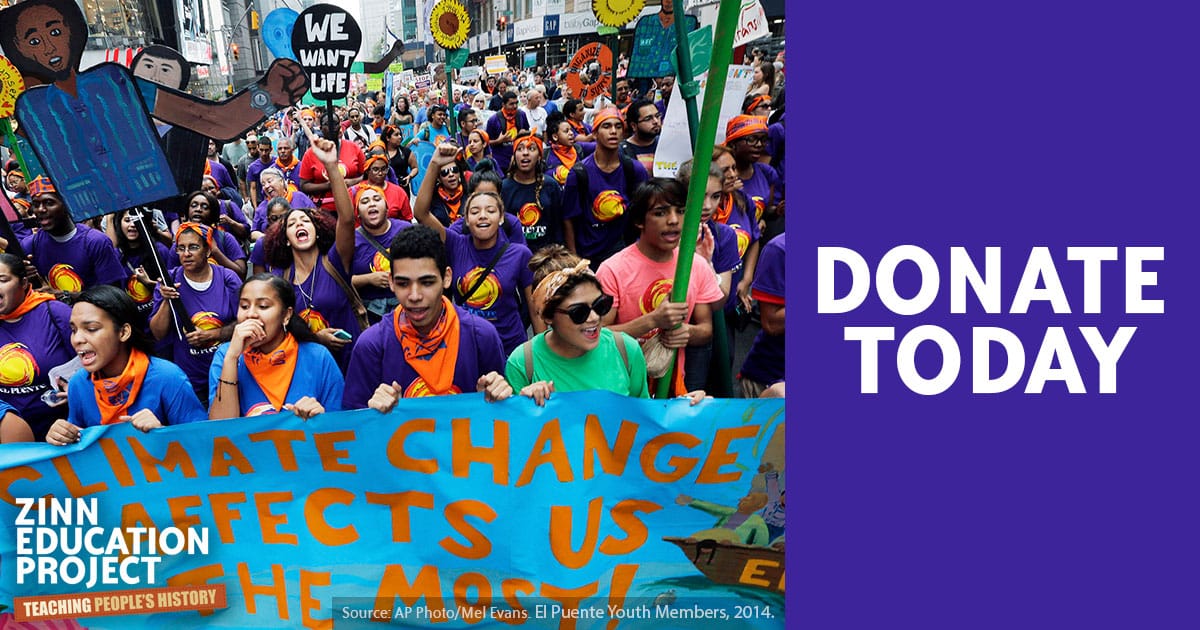 The climate crisis is not going away — as fires in the West, hurricanes in the South, and floods in the East make clear. But with each new disaster, there is a new opportunity to convince schools that the time to teach climate justice is now. We cannot do that without your help.