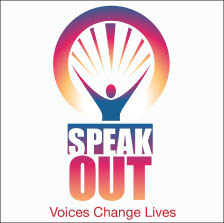 SpeakOut is a network of 150 speakers, performers, scholars, and artists — progressive voices from across the social and political spectrum. SpeakOut has brought its message of transformation to over one and a half million people and has been the catalyst for positive change in political, cultural and social justice policy.
A non-profit educational organization, SpeakOut also distributes and publishes educational materials and diversity resources, and produces campus and community events.
Check out their website for a full listing of speakers and artists as well as news, resources, calendar of events, conferences and more.