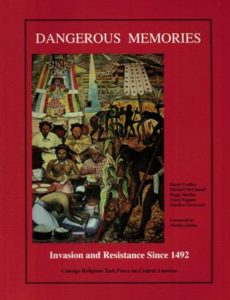 This is a unique and essential text on American history for many reasons.
For one, the largest column on each page is reserved for the primary sources. The authors' text, which provides a context for the primary sources, is in a narrow column. For another, the text begins with a description of the life for the masses of people in Europe before the conquest.
This counters the images students usually get when the stories are limited to the lives of the kings and queens. Finally, the bulk of the book describes resistance throughout the Americas to the invasion and the ongoing seizure of land and people. There are sections on African American resistance, Indigenous resistance, Central American resistance and resistance today. Illustrated with many engravings, prints, line drawings and photos.
ISBN: 0963102605 | Chicago Religious Task Force | Out of print (available used).