Come Hell or High Water: The Battle for Turkey Creek follows the painful but inspiring journey of Derrick Evans, a Boston teacher who moves home to coastal Mississippi when the graves of his ancestors are bulldozed to make way for the sprawling city of Gulfport. Over the course of a decade, Derrick and his neighbors stand up to powerful corporate interests and politicians and face ordeals that include Hurricane Katrina and the BP oil disaster in their struggle for self-determination and environmental justice. [Producer's description.]
This intimate film tells a gigantic story — about race, about power, about so-called development. But it is also a saga of community, resilience, resistance, and hope. It's not just the drama of a small creek in Mississippi — it's about everything that matters in our society. — Bill Bigelow, Rethinking Schools
The language of power and oppression is omnipresent in Come Hell or High Water, and it doesn't get any better as Katrina pounds Gulfport in 2005. Still no better when the BP oil disaster happens five years after that. The documentary captures Turkey Creek's responses to all of these tragedies — and a few remarkable victories against the powers that be. — Brentin Mock, Grist
Trailer
COME HELL OR HIGH WATER: The Battle for Turkey Creek – TRAILER (1 MIN.) from Leah on Vimeo.
Viewing Options
For schools and organizations it can be streamed through Bullfrog Films.
Teaching About Turkey Creek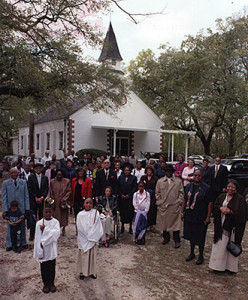 As a freshwater paddler who had recently moved from Memphis to the Mississippi coast, I first encountered Turkey Creek and Mr. Flowers White from my canoe. White was clearly having more luck with his cane pole than my boys and I were with our spinning reels. He taught us some insider's tricks and then invited us back to his home for fried crappie. As he shared his fish and the recipe for a mean fry batter, he also shared stories about himself and his community. This was my introduction to the rich history that my students at Gulfport High School and I would later explore.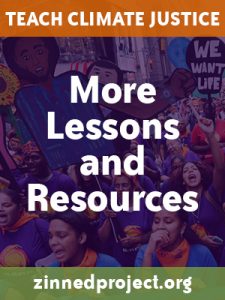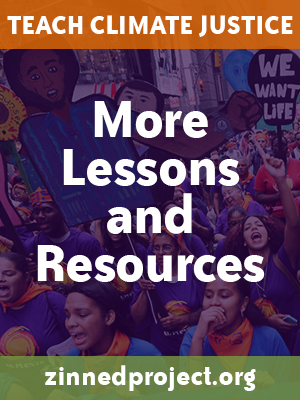 White can trace his family history back to the founding of Turkey Creek in 1866. A group of freed slaves bought 320 acres of "swampland" north of what would later become Gulfport. They created a self-sufficient and socially isolated community of farms, residences, businesses, a church, and a school that flourished for more than a century. Then, beginning in the 1980s, Gulfport's growth nearly led to Turkey Creek's demise.
Continue reading "Looking for Justice at Turkey Creek: Out of the classroom and into the past" by Hardy Thames in the Winter 2014 issue of Rethinking Schools magazine.