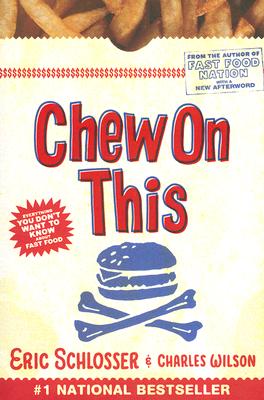 In the New York Times bestseller Chew on This, Eric Schlosser and Charles Wilson unwrap the fast-food industry to bring you a behind-the-scenes look at a business that both feeds and feeds off the young. Find out what really goes on at your favorite restaurants and what lurks between those sesame seed buns.
Praised for being accessible, honest, humorous, fascinating, and alarming, Chew On This was also repeatedly referred to as a must-read for kids who regularly eat fast food. Having all the facts about fast food helps young people make healthy decisions about what they eat. Chew On This shows them that they can change the world by changing what they eat.
The book also includes action steps, a discussion guide, and a new afterword by the authors.
ISBN: 9780618710317 | Houghton Mifflin