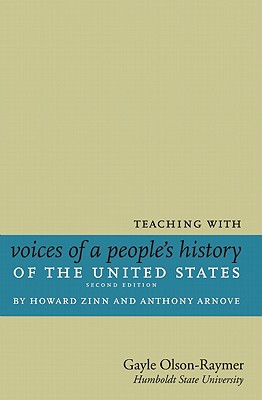 During the final days of the 2004 presidential election and after his recuperation from heart surgery, Bill Clinton triumphant — the Comeback Kid who spoke with the ease and eloquence that so many Democrats yearned to hear again. Earlier in the year, another former president was lauded as he was laid to rest. But were Ronald Reagan and Bill Clinton heroes during their presidencies, and if not, why do we remember them as such?
The voices in this chapter speak to the opposition that arose to many of the domestic and foreign policies of the Clinton administration. They remind us that in a democracy, it is important that the people be vigilant and vocal when examining the leadership of their sitting presidents. And we must be equally as inquisitive about their legacies. Under the Clinton presidency, whom did the North American Free Trade Agreement (NAFTA) really serve?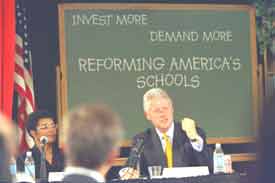 How and why did the number of prisoners in America double? What are the contemporary consequences of our foreign policies with Afghanistan and Iraq? Why did the United States continue to impose the Cuban and Iraqi embargoes? While it will be years before historians have enough distance to provide any definitive answers to these questions, our students can begin to address them by listening to the voices of dissenters who dared to step forward while the policies were being made.
Reprinted from Teaching with Voices of a People's History of the United States, published by Seven Stories Press.