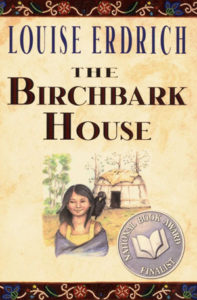 Omakayas, a seven-year-old Native American girl of the Ojibwa tribe, lives through the joys of summer and the perils of winter on an island in Lake Superior in 1847. This is the first in a series of young adult novels based on noted author Louise Erdrich's own family history.
A Broken Flute, a leading review of native experience in children's books commends The Birchbark House as "the single best book of its kind," for writing from within a native culture, rather than simply about it.
The Birchbark House can be included in a unit on indigenous peoples, North American history, or social studies units on ecology or geography. For students who are reading Little House on the Prairie, this is a great book to show what is missing or mis-represented in the popular Laura Ingalls Wilder series.
ISBN: 9780786814541 | Hyperion Books for Children