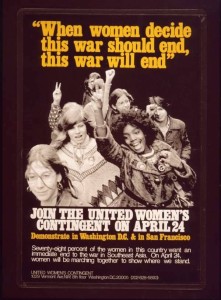 On April 24, 1971, 500,000 people demonstrated against the Vietnam War in Washington, D.C. It was the largest-ever demonstration opposing a U.S. war. Simultaneously, 150,000 people marched at a rally in San Francisco.
Prior to the massive rally, Vietnam Veterans Against the War staged a week-long series of demonstrations culminating in a protest at the U.S. Capitol where veterans threw back their service medals.
Find teaching resources below, including a 100-page teaching guide from the Zinn Education Project on the long history of Vietnam War, the anti-war movement, and whistleblowers.