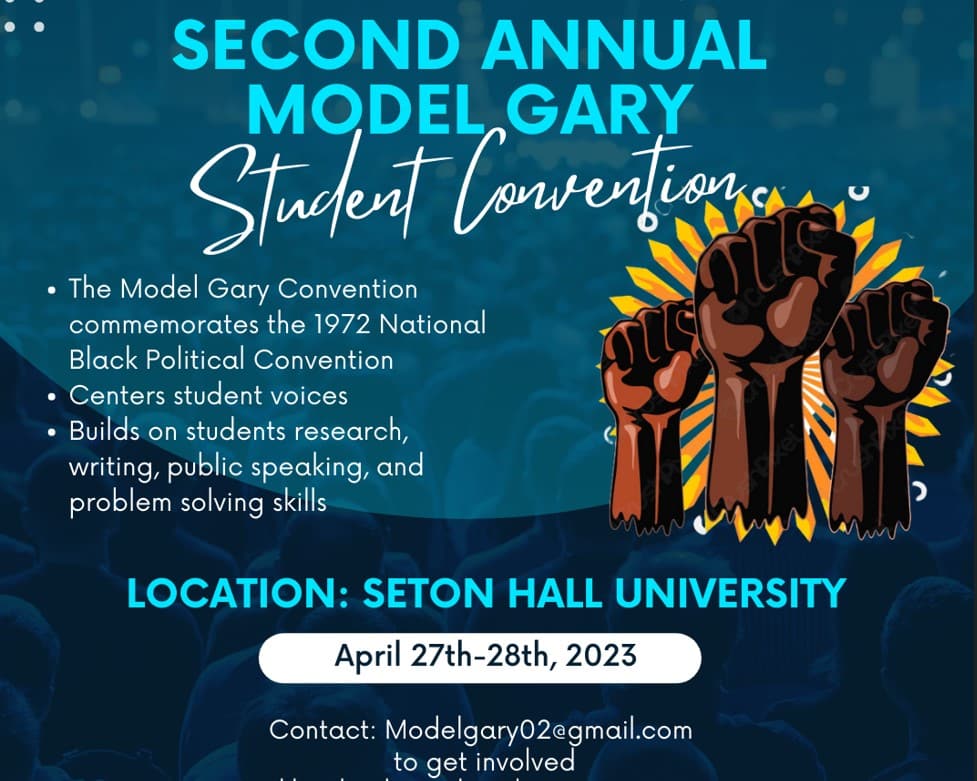 New Jersey educators are invited to engage their students in the Second Annual Model Gary Student Convention. The first student convention was held in April of 2022 at Seton Hall and was modeled on the 1972 National Black Political Convention in Gary, Indiana where approximately 8,000 people gathered to create a political agenda to address the burning issues of the time.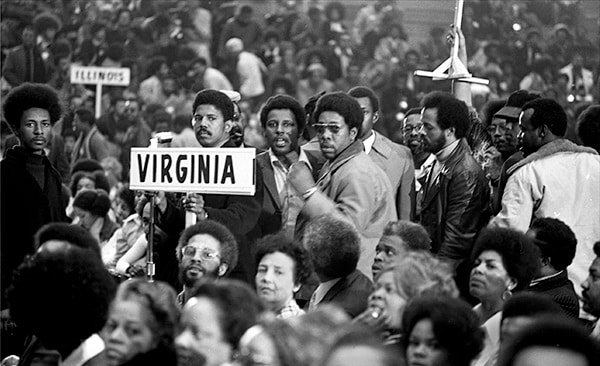 On the 50th anniversary of the 1972 convention, New Jersey educators engaged students in a model convention — similar to the approach of the Model United Nations. Students worked all spring to prepare. Here is a description from Public Square Amplified,
Students from the Maplewood Middle School, East Orange STEM Academy, East Orange Campus High School, Columbia High School, and South Orange Middle School have worked in teams alongside their teachers and advisors on position papers discussing the following issues: politics, education, economics, health, information technology, internationalism, and the prison industrial complex. In what amounts to a controlled exercise in civics, students tackle political matters such as the reform or abolishment of police forces nationwide, economic debates about capitalism and Black liberation, or educational reforms to address white supremacy, slavery, and the genocide of Indigenous people.
As you can see from the photo album below, students engaged in serious negotiations to defend their platforms on key contemporary issues.
The 2022 student convention was such a success that the planning committee (including Maplewood high school teacher T. J. Whitaker and University of Pennsylvania Center for Africana Studies staff director Dr. Kelly Harris) is hosting it again. This year they are inviting more classes to participate.
---
To learn more and/or jump into the planning process, register on the link below.
---