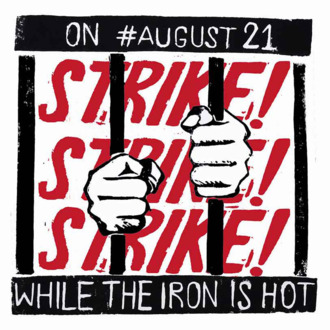 Although it has not received nearly enough mainstream media attention, a National Prison Strike was launched on Aug. 21 and ends on Sept. 9. The 10 demands of the strike are a rich text for discussion in our classrooms, and raise important questions about history, citizenship, and human rights:
Immediate improvements to the conditions of prisons and prison policies that recognize the humanity of imprisoned men and women.
An immediate end to prison slavery. All persons imprisoned in any place of detention under U.S. jurisdiction must be paid the prevailing wage in their state or territory for their labor.
The voting rights of all confined citizens serving prison sentences, pretrial detainees, and so-called "ex-felons" must be counted. Representation is demanded. All voices count.
Continue reading list of demands.
The National Prison Strike began on Aug. 21, the anniversary of the murder of George Jackson at San Quentin Prison in 1971 (the catalyst for the Attica Prison Uprising) and ends on Sept. 9, the launch of the Attica Prison Uprising. From Sept. 9 to 13, 1971, prisoners took control of the Attica Correctional Facility in the country's most well-known prison uprising.
We want to know how you are teaching about Attica. See below.
After four days, New York Gov. Nelson Rockefeller ordered that the prison be violently retaken in spite of ongoing, promising negotiations; 39 people — prisoners and hostages — were killed in an assault by state police. Those who survived the takeover faced torture and repression.
Attica's history is as hidden in our textbooks as the National Prison Strike is in the media today.
This invisibility continues for the more than 2.3 million people who are incarcerated in the United States. This includes individuals in many of our students' families and members of their communities.
To encourage more teaching about the history of prison uprisings and implications for today, the Zinn Education Project is collecting stories of how teachers introduce Attica in the classroom. If you have a lesson or teaching story about Attica, please share your story on the form below.
Share your story on teaching about the Attica Prison Uprising.