The President's House and Protest Park, 6th and Market
Rally begins at 12:30 pm | Speakers start at 1:00 pm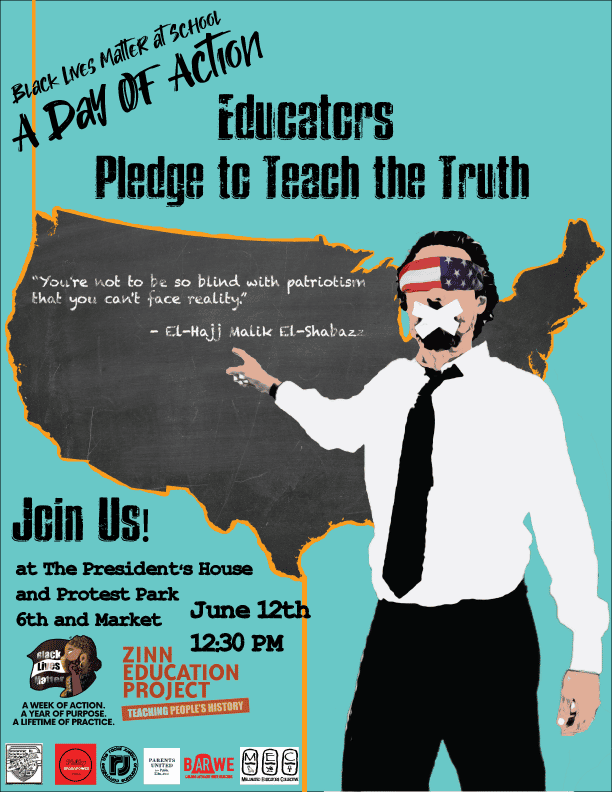 Lawmakers in over 15 states, including Pennsylvania, are attempting to pass legislation that would punish schools where teachers teach the truth about U.S. history. In response, educators, students, and their supporters are gathering to speak out against these attempts to hide our nation's racist and sexist past.
The Philadelphia convening is part of a national day of action hosted by Black Lives Matter at School and the Zinn Education Project. Thousands of educators have pledged to teach the truth in response to these bills.
Local and state representatives are among the speakers, including:
Rep. Chris Rabb
Councilperson Kendra Brooks
Councilmember Helen Gym
Bring signs with slogans such as "I Teach the Truth," "Nothing But the Truth," and your own creative expressions.
Sign up for the event here.