Telling the truth about the past helps cause justice in the present.
Achieving justice in the present helps us
tell the truth about the past. — James W. Loewen
Every seat was full on Tuesday, June 4 for James Loewen's talk about the new young readers' edition of Lies My Teacher Told Me. The event, held at Busboys and Poets in Brookland, was co-sponsored by Teaching for Change's D.C. Area Educators for Social Justice, the Zinn Education Project, and the New Press.
In her introduction of the event, Deborah Menkart described how Loewen has informed and inspired countless teachers, as exemplified by Tierra Jolly's comment:
I read Lies My Teacher Told Me the summer between middle and high school. It's the number one reason I became a high school social studies teacher.
High school teacher Jessica Rucker shared her reflection in person:
In reading Lies My Teacher Told Me, I am continually struck by how often I have fallen prey to, and perpetuated, the myth of American progress.
Like the 12 textbooks surveyed, I have missed opportunities to help students (and myself) interrogate the multiple, and often contradictory truths, stories, and narratives that form this place we call the United States. I am grateful the book offers a point of entry and opportunity for me to build on what I know and challenge what I need to unlearn. The book has served as an equity lighthouse guiding me through an ocean of historical myth and amnesia.
Loewen began his talk with a story about the importance of understanding the Reconstruction era.
He shared insights from reviewing the 12 U.S. history textbooks for Lies — including learning that most noted historians who are credited with writing commercial textbooks have never actually read them.
In contrast, Loewen assured the audience that not only does he read his own books, he actually writes them. And in the case of Rebecca Stefoff's adaptation for young readers of Lies My Teacher Told Me, he carefully reviewed every word.
In addition to Lies, Loewen announced that there will be a release this fall of a new edition of Lies Across America with significant changes. "Don't buy the current edition he told the audience, except the copy I have with me that I'll give to you at a discount." Loewen's talk was full of humor, wit, and invaluable history lessons.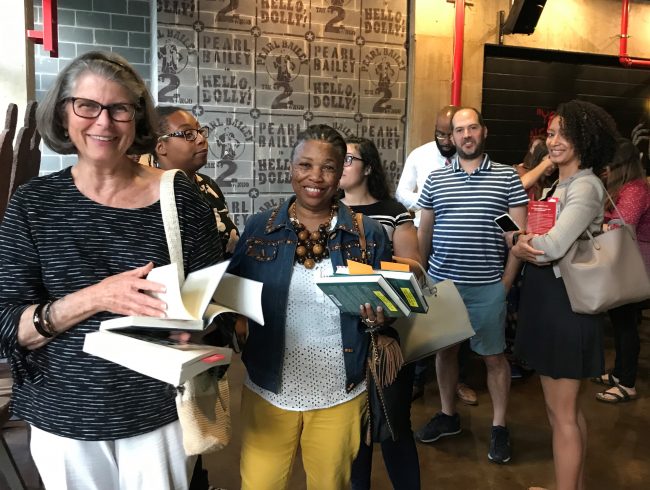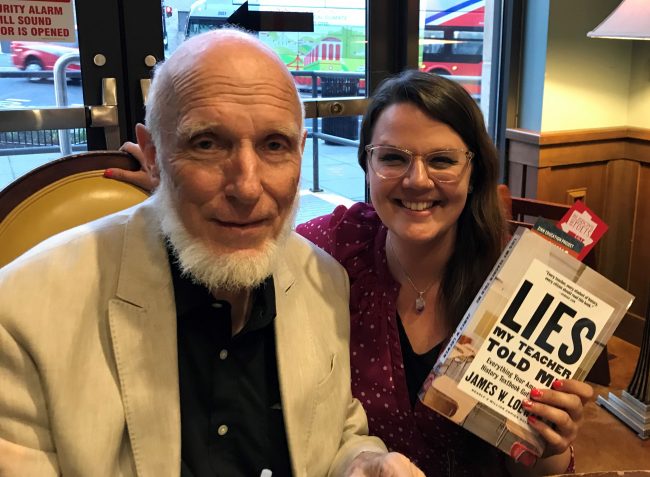 After the talk, there was a long line for the book signing. See more photos and video clips. Below is a list of books and selected articles by Loewen.