If you have been reading the news or watching Democracy Now!, you have seen how climate chaos is crashing through the world:
More than 100 million people are under heat advisories in the United States as an early-season heat wave continues to break records from the Southwest to the Gulf Coast to the Great Lakes. According to the National Interagency Fire Center, firefighters are battling more than three dozen uncontained fires.
The amount of carbon dioxide in the atmosphere has reached its highest level in human history. The National Oceanic and Atmospheric Administration says concentrations of CO2 topped 420 parts per million in May — that's 50 percent higher than levels at the start of the Industrial Revolution.
In Iraq, a massive dust storm hospitalized more than 5,000 people with respiratory ailments, in the latest of seven terrible dust storms to hit that country in just the last month. Temperatures in the Middle East and Central Asia have already soared to 1.5 degrees Celsius above preindustrial levels.
Pakistan and India just suffered through their hottest April in a century of record-keeping, with temperatures reaching more than 120 degrees Fahrenheit in parts of South Asia, resulting in misery for millions.
In Montana, record flooding has forced the closure of all five entrances to Yellowstone National Park. Roads and bridges have been washed away.
What's next?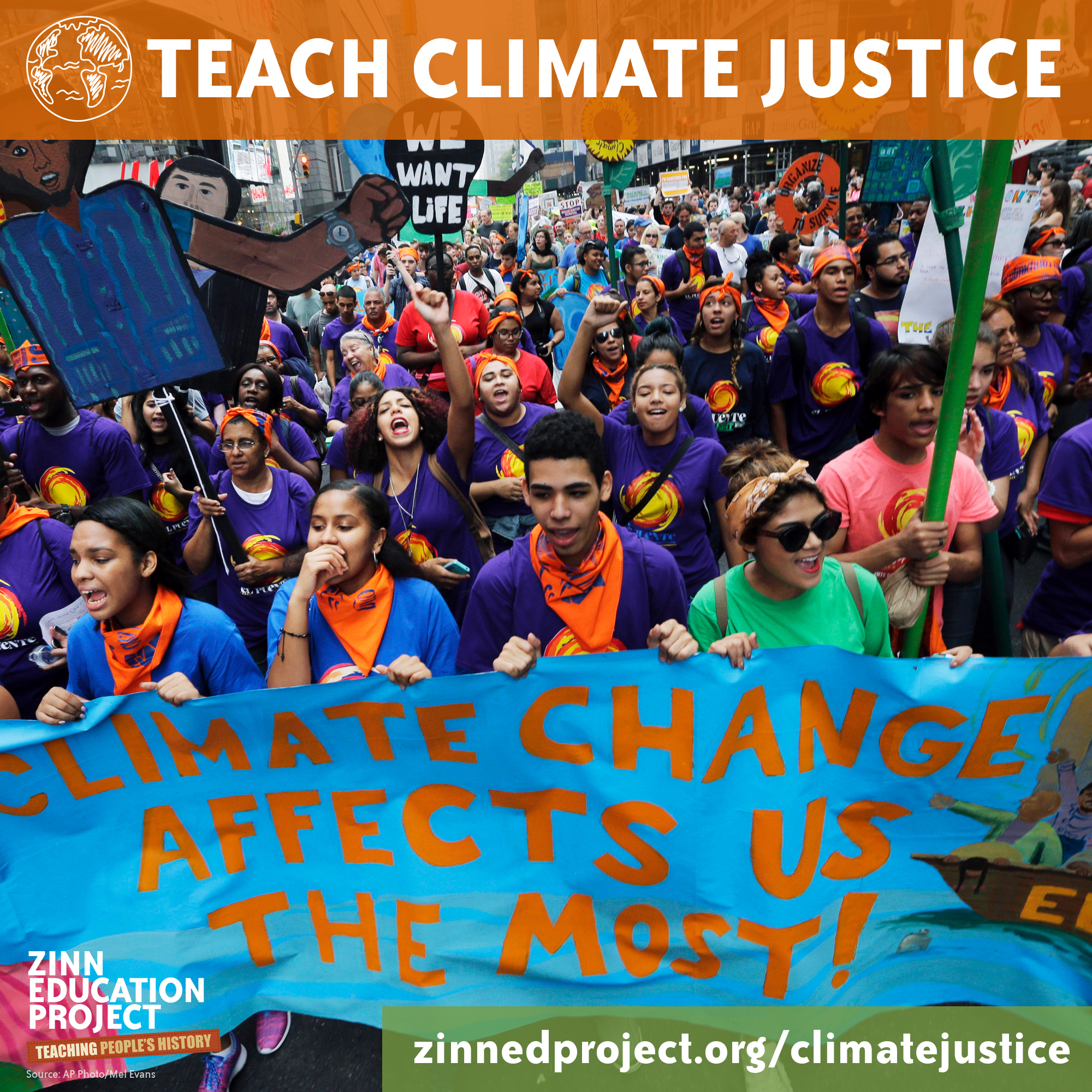 It is urgent that educators of conscience commit ourselves to equipping our students to recognize the breadth of the climate emergency, to probe its social and economic causes, and to come to see themselves as activists for a just society and a stable climate.
Join the community of climate justice educators, here and around the world. Check out and use our #TeachClimateJustice campaign resources, including free downloadable lessons, recommended books and films for the classroom, articles, and a sample school board climate justice resolution.
---
Teaching Guide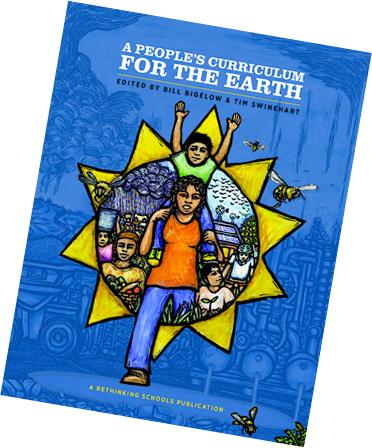 A People's Curriculum for the Earth is a collection of articles, role plays, simulations, stories, poems, and graphics to help breathe life into teaching for environmental justice.
The book features some of the best articles from Rethinking Schools magazine alongside classroom-friendly readings on climate change, energy, water, food, and pollution — as well as on people who are working to make things better.
---
#TeachTruth About the Climate Crisis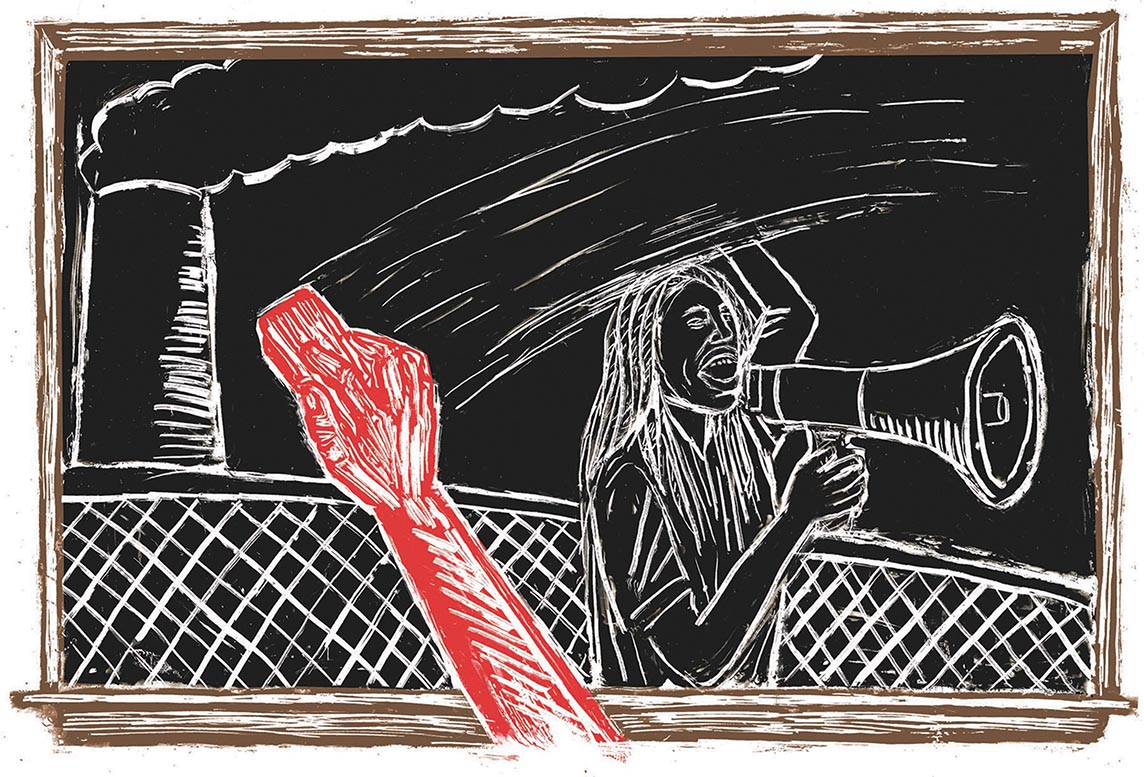 Legislators in at least 41 states have passed laws — or are attempting to pass laws — to prohibit teachers from putting racism at the center of their classroom inquiry about the nature of U.S. society. It is now a crime for a teacher in Iowa, for example, to suggest that the United States is "fundamentally or systematically" racist.
But the hailstorm of legislation attacking anti-racist education has a less obvious target: teaching about the environment and about climate change. Continue reading this Rethinking Schools article by Bill Bigelow.
---
Share Your Story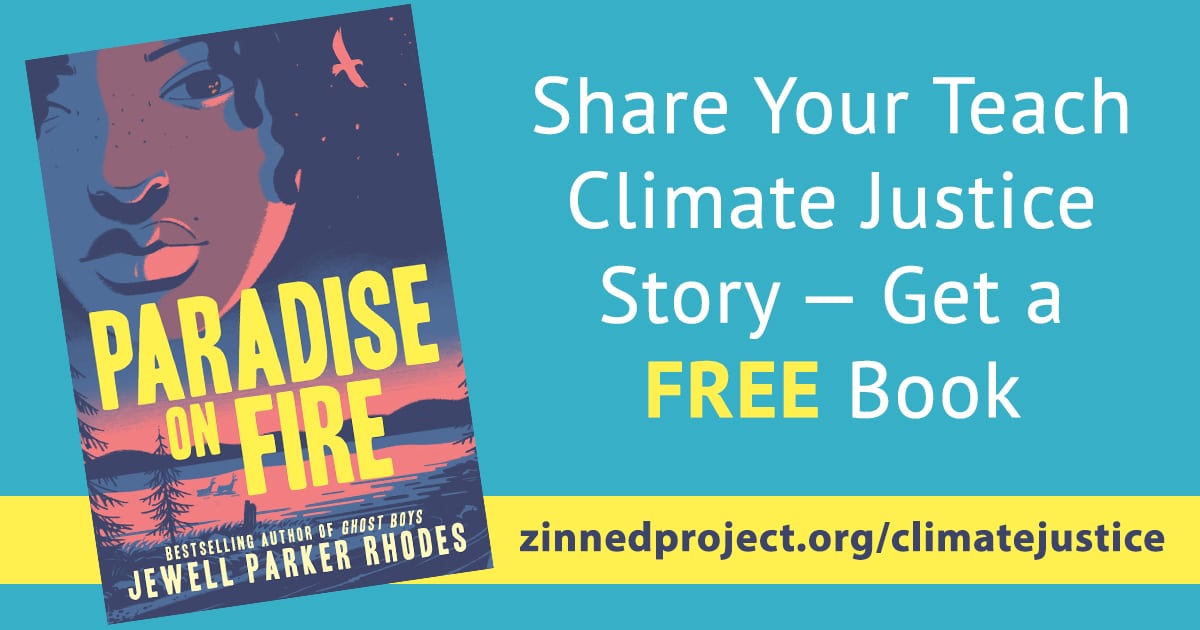 We want to hear from teachers who have used Zinn Education Project resources to teach about climate change in any subject.
Thanks to a donation by the author, we will send you a copy of Paradise on Fire by Jewell Parker Rhodes in appreciation for your teaching story.