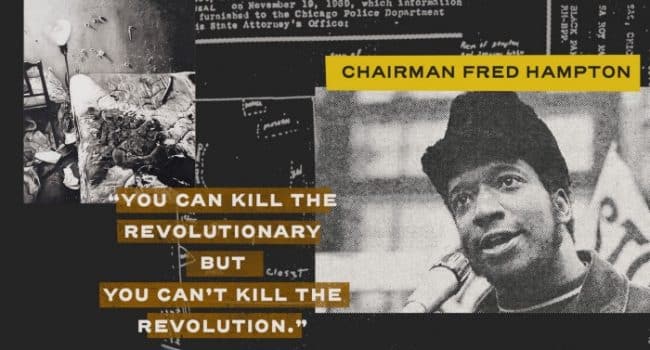 COINTELPRO and the Black Panther Party are back in the headlines. Let's also make sure to teach this critical history in our classrooms.
Newly released FBI files confirm what activists have suspected for years — that FBI involvement in the 1969 murder of Panthers Mark Clark and Fred Hampton reached the highest levels of the Bureau.
Two new films bring attention to the power and potential of the Panthers — and therefore the threat they posed to elites.
Last week, PBS's Independent Lens released The First Rainbow Coalition, about the burgeoning alliance in late 1960s Chicago between the Black Panthers, the Young Lords, and the Young Patriots to struggle against state violence, economic injustice, and racism. And a feature film on Fred Hampton, Judas and the Black Messiah, will be released on Feb. 12.
The Zinn Education Project has multiple lessons to help educators and students appreciate the still-relevant aspirations of the Black Panther Party — racial and economic justice — and the violent and illegal lengths the U.S. government took to silence them. We list three lessons below.
COINTELPRO: Teaching the FBI's War on the Black Freedom Movement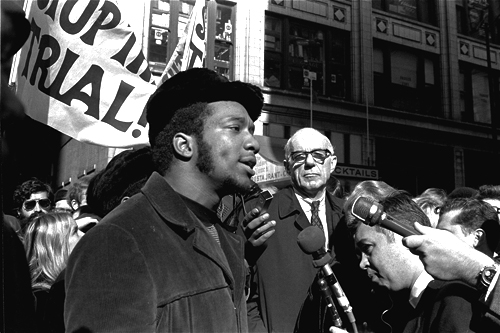 Through examining FBI documents, students learn the scope of the FBI's COINTELPRO campaign to spy on, infiltrate, discredit, and disrupt the Black Freedom Movement.
Learn more and download lesson.
---
No matter what, the lessons that seem to shock my students the most center on the Black Panther Party and COINTELPRO. Even though I'm providing the materials to students, they still come up to me aghast and say, "Did you know about this?" — Erica Stefanovich, high school social studies teacher, Philadelphia
---
What We Don't Learn About the Black Panther Party — but Should
A mixer role play introduces students to the history of the Black Panther Party.
Learn more and download lesson.
---
'What We Want, What We Believe': Teaching with the Black Panthers' Ten Point Program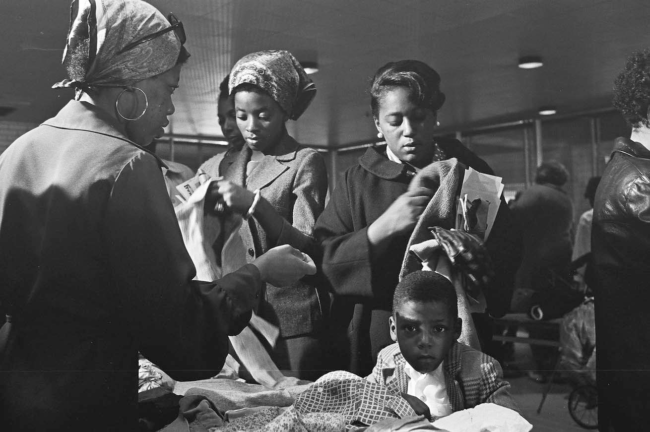 This lesson uses the Black Panther Party's Ten Point Program to show students how they can assess issues in their own communities and develop Ten Point Programs of their own. (Available in Spanish.)
Learn more and download lesson.
---
Teach the Black Freedom Struggle Online Classes
Sign up now for the Zinn Education Project's Teach the Black Freedom Struggle online classes. Registration is free.