Project Staff
The Zinn Education Project is a collaboration between Rethinking Schools and Teaching for Change staff.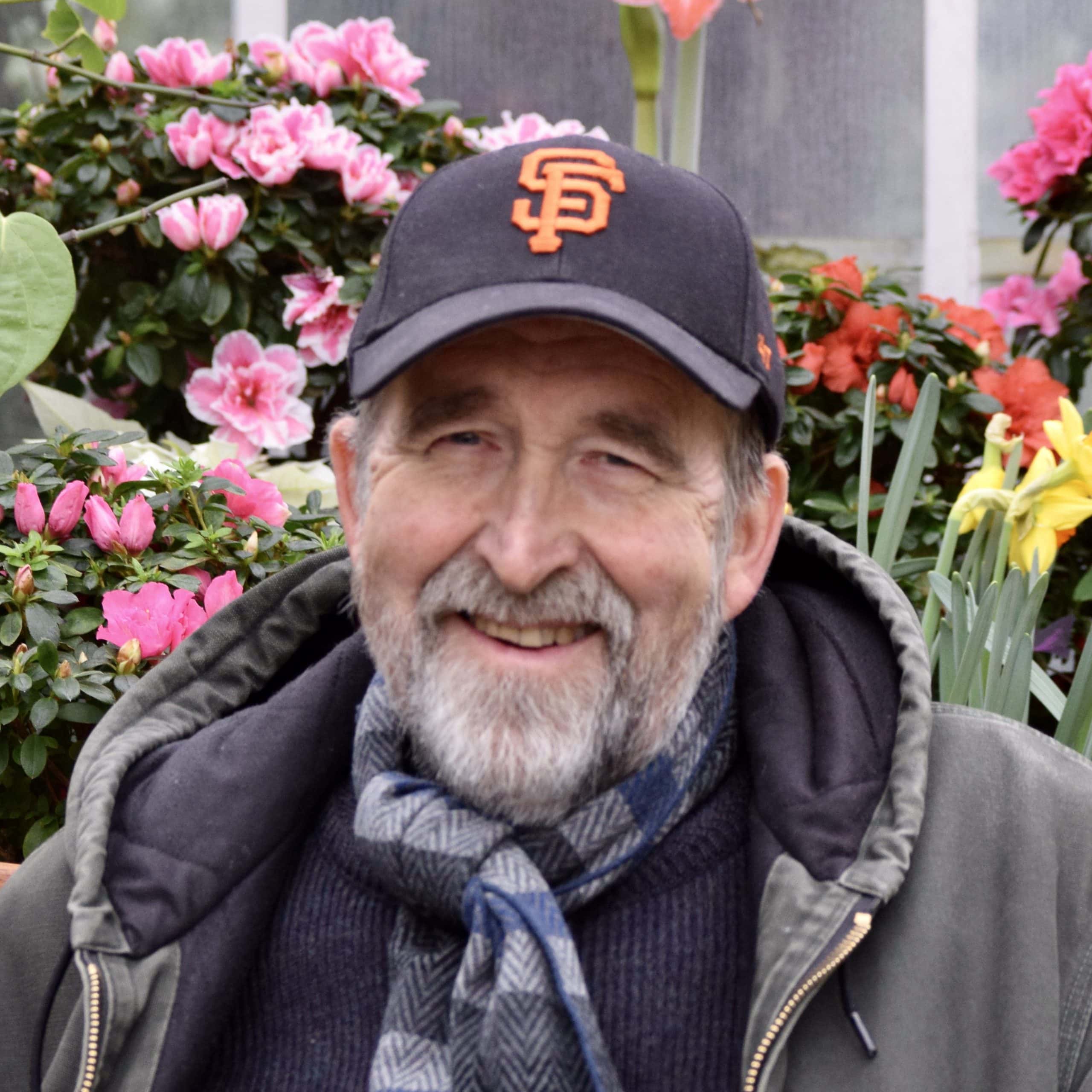 Bill Bigelow, Zinn Education Project | Co-director for Rethinking Schools
Bill Bigelow is curriculum editor of Rethinking Schools magazine and author or co-editor of several Rethinking Schools books: A People's History for the Classroom, The Line Between Us: Teaching About the Border and Mexican Immigration, Rethinking Columbus, Rethinking Globalization: Teaching for Justice in an Unjust World, and Rethinking Our Classrooms — Volumes 1 and 2. Bigelow has taught high school social studies since 1978.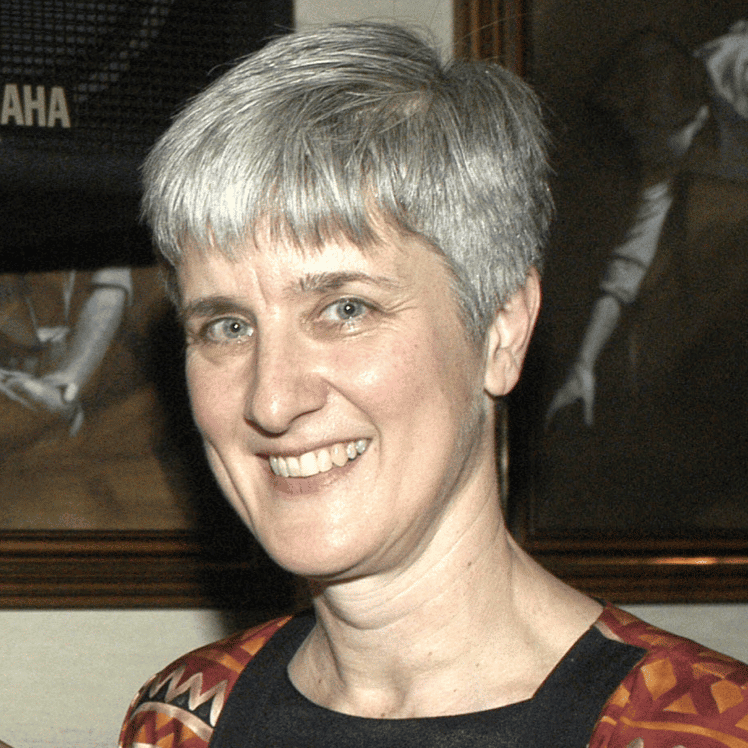 Deborah Menkart, Zinn Education Project | Co-director for Teaching for Change
Deborah Menkart is executive director of Teaching for Change. She is co-editor of Beyond Heroes and Holidays: A Practical Guide to K-12 Multicultural, Anti-Racist Education and Staff Development and Putting the Movement Back into Civil Rights Teaching. She received a Master's Degree in Curriculum and Instruction from The George Washington University.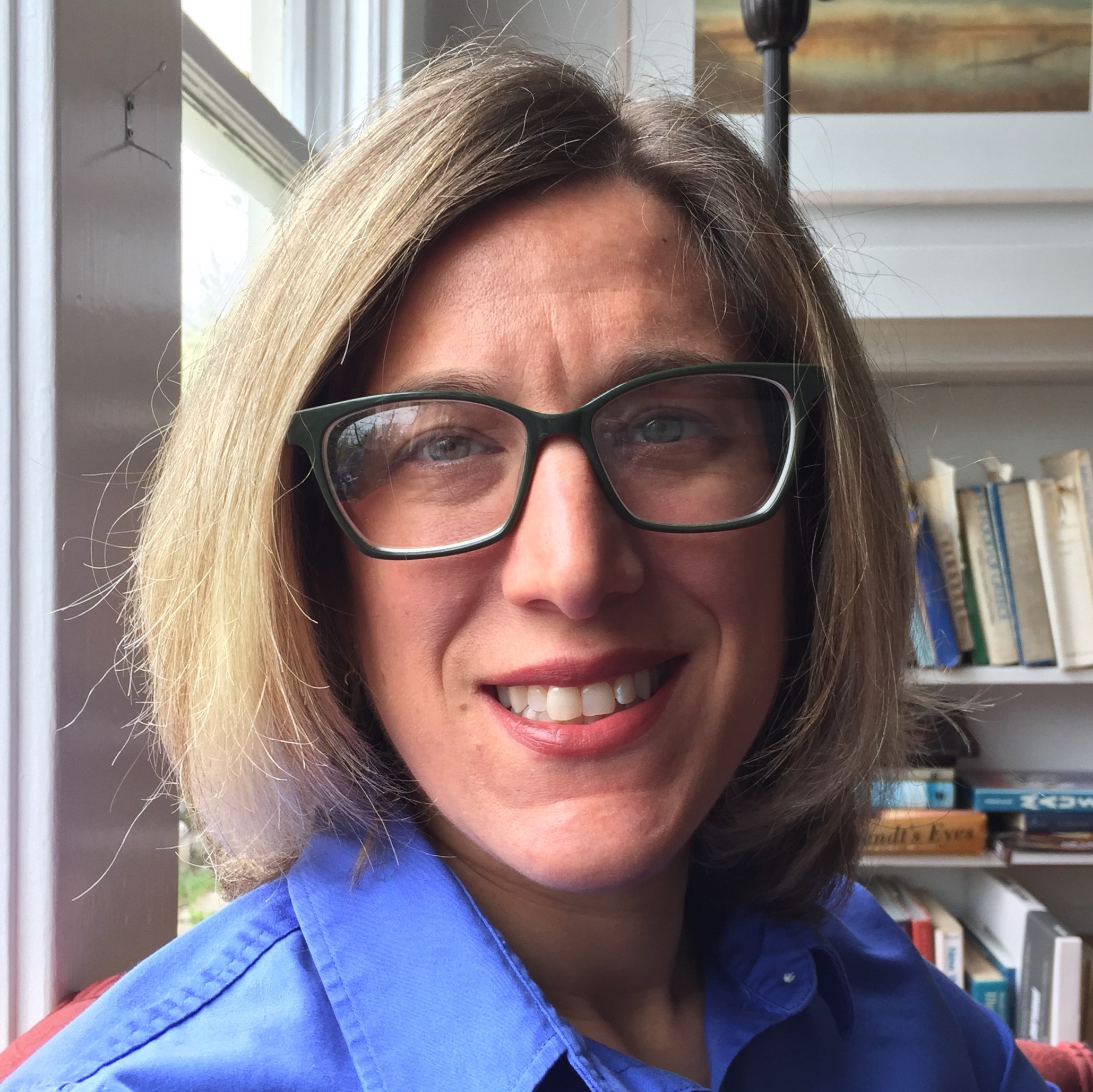 Ursula Wolfe-Rocca, Writer and Organizer
Ursula Wolfe-Rocca is a high school social studies teacher in Portland, Ore. She has taught high school since the year 2000, except for three years when she took leave to work full time at the Zinn Education Project. Ursula is an editorial board member of Rethinking Schools and works on a variety of Zinn Education Project campaigns, including the Prentiss Charney Fellowship and Teach Climate Justice. She has written articles and lessons on voting rights, redlining, deportations, COINTELPRO, climate justice, Red Summer, the Cold War, and more. See Ursula's articles and lessons at this site.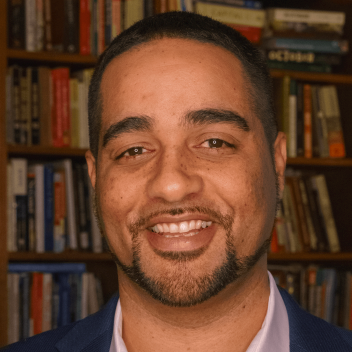 Jesse Hagopian, Writer and Organizer
Jesse Hagopian is a U.S. history teacher at Garfield High School — the site of the historic boycott of the MAP test in 2013. Hagopian an editor for the social justice periodical Rethinking Schools and is the editor and co-editor of a number of books including More Than a Score: The New Uprising Against High-Stakes Testing and Teaching for Black Lives. He plays a lead role at the Zinn Education Project in the Teach the Black Freedom Struggle campaign. Read more at Jesse's website, I Am An Educator. See Jesse's articles and lessons at this site.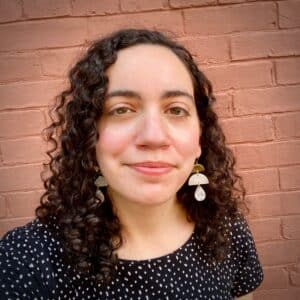 Mimi Eisen, Program Manager
Mimi engages with history to advance the frontiers of its influence. Originally from Philadelphia, she holds a B.A. in history from Cornell University and an M.A. in American history from Brown University, with a secondary focus in digital public humanities. Mimi works primarily on the Zinn Education Project's Teach Reconstruction and Teach Climate Justice campaigns, but has taught high school-level U.S. history and developed educational content across eras and mediums. Her work is grounded in the idea that the past is far more than a treasury of facts: it is contested, collective, and instructive of the perils and possibilities of the moment.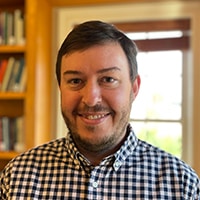 Josh Davidson, Communications Associate
Josh has more than a decade of experience in nonprofit operations, community activism, and political prisoner support. He is a graduate of the Great Books Program at St. John's College and also holds an M.A. in Diplomacy & International Conflict Resolution. He is involved in numerous social justice projects, including the Certain Days collective and the Children's Art Project. Josh edited the book Rattling the Cages: Oral Histories of North American Political Prisoners (AK Press, 2023).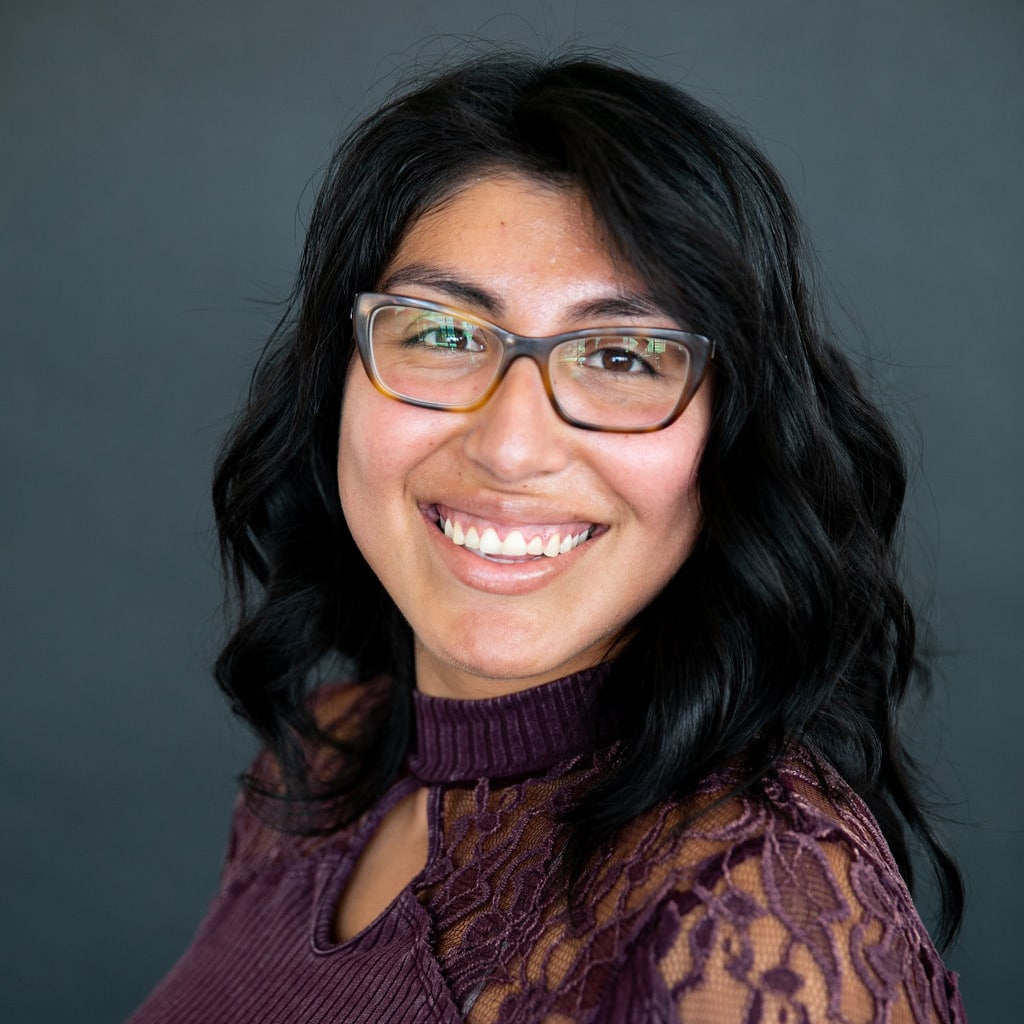 Julia Salcedo, Teaching for Black Lives Study Group Administrator
Julia is a relationship cultivator and organized planner that has worked as a STEM specialist for the Boys & Girls club and high school coordinator for Ogden-Weber Technical College. They are a graduate from Weber State University. Due to the lack of representation and the master narrative of U.S. History taught in class while attending the Utah public school system, as a first-generation Latinx womxn, they were motivated to mentor and connect with young people to support their potential to create change in their family and community. They are passionate about connecting with educators and mentors to engage in meaningful conversations in their communities and play an active role in decolonizing our education system.
---
Team Member
Cierra Kaler-Jones, Leadership Team and Online Class Co-Host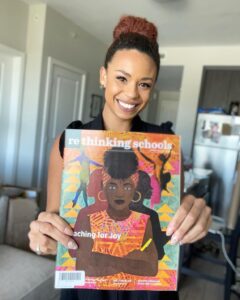 Cierra Kaler-Jones is a social justice educator, writer, and researcher based in Washington, D.C. Her research explores how Black girls use arts-based practices as mechanisms for identity construction and resistance. She is the executive director of Rethinking Schools, on the leadership team of the Zinn Education Project, and frequent host of the Teach the Black Freedom Struggle classes with people's historians. Previously, she was the director of storytelling at the Communities for Just Schools Fund.
---
Teach Truth Campaign Organizer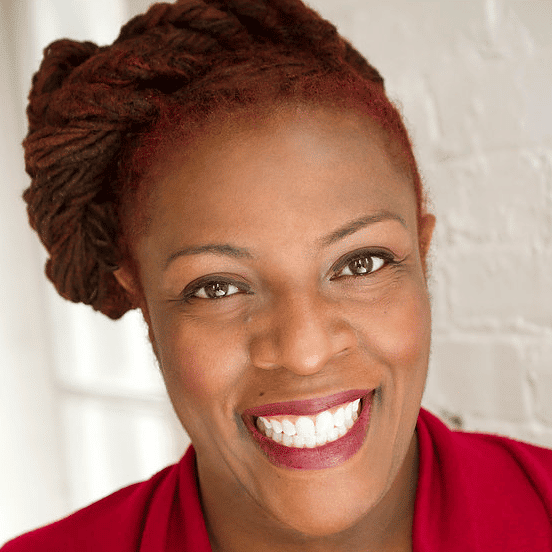 Tamara Anderson, Teach Truth Campaign Organizer
Tamara Anderson is an advocate for children and teens, an anti-racist trainer, a professional artist, editor, freelance journalist, and blogger with over 20 years of experience as an educator. A former Philadelphia schoolteacher, she teaches at West Chester University in the Education Policy Department. Tamara is one of the founding steering committee members of the National Black Lives Matter Week of Action at Schools, a core member of the Racial Justice Organizing Committee, a core organizer of Philly-Black Lives Matter Week at Schools, Opt-Out Philly, and a diversity consultant for the American Association of Physics Teachers. Read more.
---
Social Media and Design
Mykella Palmer, Creative Coordinator
Mykella Palmer is a graduate of the University of Maryland, College Park where she was a Banneker/Key Scholar. She manages the design of all things visual for Teaching for Change and the Zinn Education Project.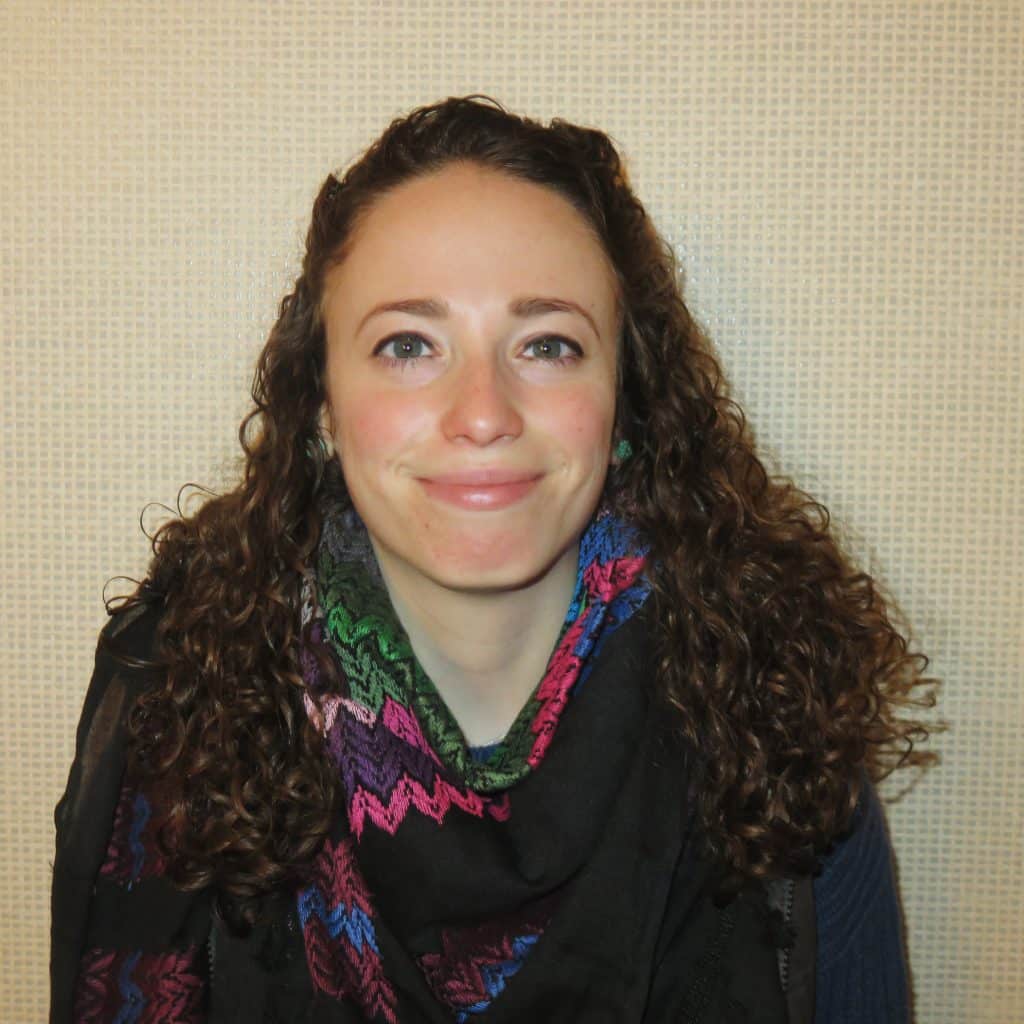 Abby Saul, Instagram Coordinator
Abby Saul graduated from Swarthmore College with a major in Peace and Conflict Studies and Spanish Literature. She was a core member of Swarthmore Students for Justice in Palestine and of Swarthmore Mountain Justice, which spearheaded the college's fossil fuel divestment campaign. She is also an organizer with IfNotNow where she coordinates projects to sustain the digital infrastructure and clear communication of the mass, decentralized movement. She has previously worked with the Grandmothers of Plaza de Mayo in Buenos Aires, and is deeply interested in how we can build a more just through world through our telling of history.
---
Former Staff and Project Fellows
Lauren Cooper | Project Coordinator
Lauren Cooper helped launched the Zinn Education Project (ZEP) as the project coordinator, helping to shape its development in its first 10 years. In July 2018, Lauren successfully completed a 12-month website rebuild and launched, coordinating with the development company and key stakeholders. Currently, Lauren is the project manager for the Colored Conventions Project, a student-faculty created project that publishes documents and other archival material from the 1800s when African Americans — some freed, some enslaved — were organizing at conventions across the country for social and political change. Read more.
Adam Sanchez, Organizer and Curriculum Writer, 2017-2018
Adam Sanchez is a social studies teacher at Lincoln High School in Philadelphia. He taught high school social studies in Portland, Oregon and New York City before moving to Philadelphia in 2019. He is the editor of Teaching a People's History of Abolition and the Civil War (Rethinking Schools, 2019). He was the Zinn Education Project (ZEP) 2017-2018 Teacher Organizer and Curriculum Writer and continues to be a ZEP Teacher Leader. In addition to Rethinking Schools, his articles and curriculum have appeared in The Nation, Teen Vogue, Rethinking Schools, The Progressive, and Newsela.
L. Nqobile Mthethwa, 2017-2019 Research Fellow
As an undergrad, Nqobile Mthethwa worked as a research/project assistant for three years writing, organizing, and archiving data pertaining to the Carter G. Woodson Institute's digital exhibition "The Movement in the Archive," created and supervised by Professor Deborah McDowell. She has worked on open source web-publishing platforms for the display of library, museum, archives, and academic collections and exhibitions. She presented on Julian Bond's legacy as a historian on a panel at the Julian Bond Symposium in October 2016. She also helped create and teach a course titled "Introduction to Citizenship & Activism A Critical Examination of Jefferson's University" for four semesters with Professor Walter Heinecke. Her research interests include organizational structure of grassroots movements, federal legislation of the Civil Rights era, and documenting untold historical narratives. She graduated from the University of Virginia in May 2017 with a B.A. in Political Science.
Debbie Wei, Teach Truth Campaign Organizer
Debbie Wei is a lifelong educator and community activist. She helped found Asian Americans United in 1985 to organize low-income and working-class Asian Americans; its victories include winning reform in the School District of Philadelphia for immigrant students and families, improving language access across the city, tenant and worker organizing, and stopping the construction of a stadium and a casino in Philadelphia Chinatown. She was a founder and founding principal of the Folk Arts-Cultural Treasures Charter School in Philadelphia, which serves as a model for best practices in serving immigrant and refugee families. She has worked with a number of organizations which include the American Friends Service Committee, where she worked on lifting the voices of the Pacific region in US national discourse, and the Philadelphia Folklore Project, where she worked on supporting vernacular cultural forms as acts of resistance.
Alison Kysia, 2013-2014 Fellow
Alison Kysia has taught history at Northern Virginia Community College for six years. She has been an educator for more than 15 years.
Katy Swalwell, 2013-2014 Fellow
Katy Swalwell is an assistant professor of education at the University of Maryland, College Park. She is the author of Educating Activist Allies: Social Justice Pedagogy with the Suburban and Urban Elite (Routledge, 2013).
Katie Orr, Communications Manager
Katie Orr is a public historian and history communicator who grew up in the Harpers Ferry area west of Washington, D.C. She earned a Masters in U.S. History from American University in D.C. Before joining the Zinn Education Project, Katie was a National Park Service historian working to promote inclusive K-12 education at national parks.
---
Editorial
News articles, posts, and social media are written and edited by the Zinn Education Project staff except where indicated otherwise. Bill Bigelow is the series editor of If We Knew Our History. Read bios of the contributors on the Author Bio page.