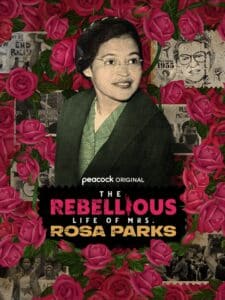 The 2022 documentary The Rebellious Life of Mrs. Rosa Parks is based on the bestselling biography by Jeanne Theoharis, executive produced by award-winning journalist Soledad O'Brien, and directed by Johanna Hamilton and Yoruba Richen.
The film chronicles Parks' childhood, her activism before and during the historic Montgomery Bus Boycott, her work for Congressman John Conyers in Detroit, and her involvement in causes such as voting rights, anti-apartheid, reparations, fair housing, women's rights, and the fight against police violence.
Thanks to support from the Soledad O'Brien Productions and The Ford Foundation, teachers and teacher educators were able to access licenses to share the film with their students from January 1 to March 31, 2023.
More About the Film and Related Resources
The documentary includes interviews with Jeanne Theoharis, Barbara Smith, Robin D. G. Kelley, Francis Gourrier, Keisha N. Blain, Mary Frances Berry, Ericka Huggins, Bryan Stevenson, Patrice Cullors, Rev. JoAnn Watson, Dan Aldridge, Ash-Lee Woodard Henderson, Frank Joyce, and more. Also included are recorded interviews from Eyes on the Prize with Jo Ann Robinson.
Learn about the film and see clips in this Democracy Now! program with Jeanne Theoharis and Yoruba Richen.
Other Ways to See the Film
The film is streaming on Peacock. Here is the trailer.
Teaching Guide
Check out the teaching guide for The Rebellious Life of Mrs. Rosa Parks book and film.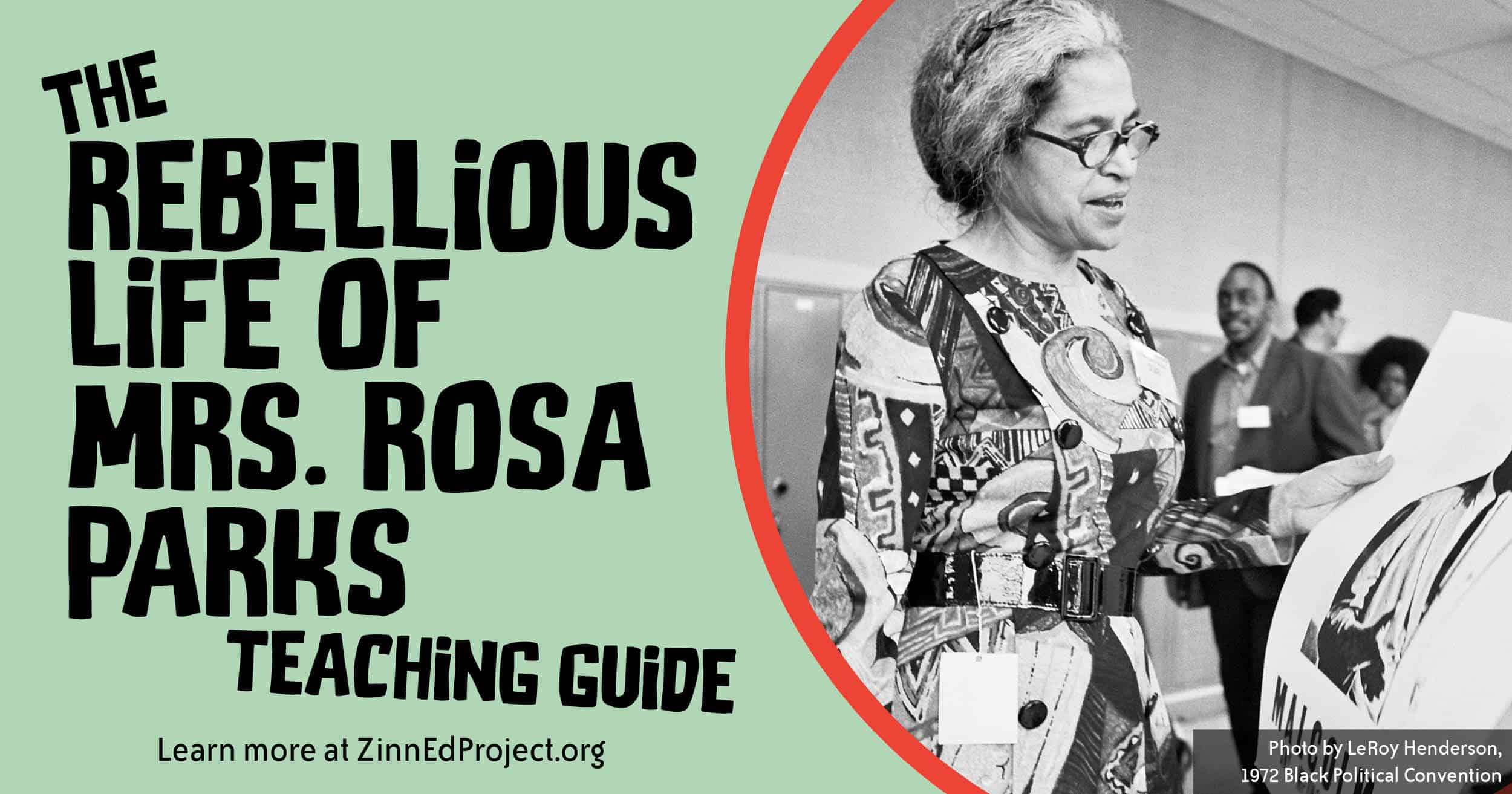 Find additional teaching resources below.